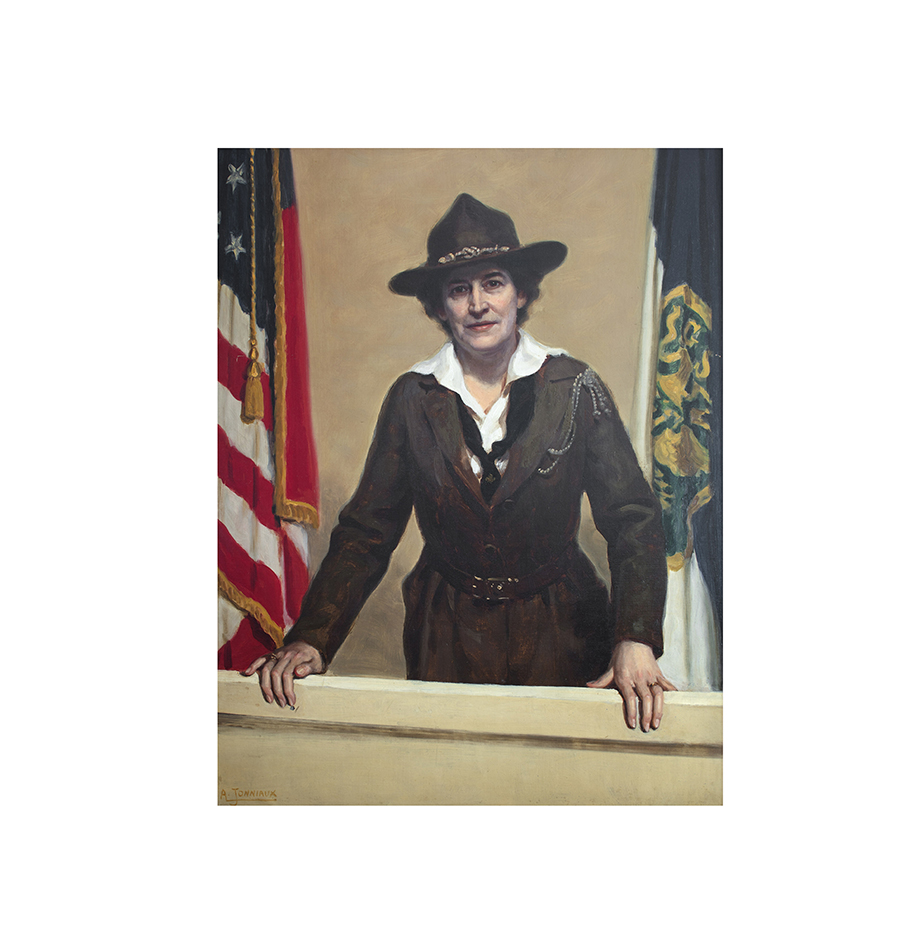 Girl Scouts of the USA announced that its founder Juliette Gordon Low has been named an honoree of the 2025 American Women Quarters™ Program. In its fourth and final year, the program features the accomplishments and contributions of trailblazing American women.

Low founded Girl Scouts on March 12, 1912, in Savannah, Georgia, envisioning a Movement where girls could come together and embrace their unique strengths and passions. She strongly believed that everything Girl Scouts do should unlock their full potential and raise their confidence—a powerful legacy that remains relevant to Girl Scouts both past and present. She created a Movement that prepared girls for leadership eight years before women gained the right to vote in the U.S. and emphasized civic responsibility, motivating girls to make their communities better places through service. Low sowed seeds of empowerment that would help the Girl Scout Movement grow to a remarkable reach and impact—with millions of adult and girl members and volunteers worldwide and a vast web of accomplished alums leading in nearly every community and at every level of government, business, arts, media, science and technology.
"We are thrilled that the United States Mint has decided to recognize our visionary founder Juliette Gordon Low," said Bonnie Barczykowski, CEO of GSUSA. "Juliette's leadership helped generations of girls and young women discover their strengths and passions, build courage and confidence and understand the power they had to blaze their own trails and leave the world better than they found it. This acknowledgment both elevates Juliette as an influential historical figure and affirms the enduring relevance of Girl Scouts for today's girls. Juliette's vision for the Girl Scout Movement is our north star as we chart the future of Girl Scouts and continue to nurture the next generation of women leaders across the country and around the world."
The American Women Quarters Program is authorized by Public Law 116-330. Beginning in 2022 and continuing through 2025, the U.S. Mint is issuing five quarters in each of these years. The ethnically, racially and geographically diverse group of individuals honored through this program reflects a wide range of accomplishments and fields, including suffrage, civil rights, abolition, government, humanities, science, space and the arts. Low joins an impressive list of women being honored as part of the Mint's historic program, including Ida B. Wells, Dr. Vera Rubin, Stacey Park Milbern, and Althea Gibson.
The Secretary of the Treasury selected the women to be honored following consultation with the Smithsonian American Women's History Museum, the National Women's History Museum and the Congressional Bipartisan Women's Caucus.
---
To join Girl Scouts or volunteer, visit www.girlscouts.org/join. To donate to Girl Scouts, visit https://www.girlscouts.org/support. To receive updates about the Juliette Gordon Low quarter, sign up to receive News from Girl Scouts at www.girlscouts.org/subscribe.
---
We Are Girl Scouts of the USA
Girl Scouts bring their dreams to life and work together to build a better world. Through programs from coast to coast, Girl Scouts of all backgrounds and abilities can be unapologetically themselves as they discover their strengths and rise to meet new challenges—whether they want to climb to the top of a tree or the top of their class, lace up their boots for a hike or advocate for climate justice, or make their first best friends. Backed by trusted adult volunteers, mentors and millions of alums, Girl Scouts lead the way as they find their voices and make changes that affect the issues most important to them.
About the United States Mint
Congress created the United States Mint in 1792, and the Mint became part of the Department of the Treasury in 1873. As the Nation's sole manufacturer of legal tender coinage, the Mint is responsible for producing circulating coinage for the Nation to conduct its trade and commerce. The Mint also produces numismatic products, including proof, uncirculated and commemorative coins; Congressional Gold Medals; silver and bronze medals; and silver and gold bullion coins. Its numismatic programs are self-sustaining and operate at no cost to taxpayers.
---
SOURCE GIRL SCOUTS OF THE U.S.A.