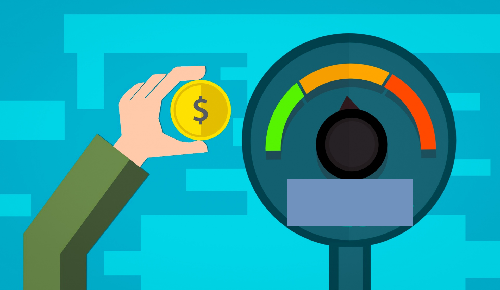 This information was provided by the Georgia Attorney General's Office on Friday at 9:15 a.m.:

On May 28, 2020, Governor Brian Kemp renewed the Public Health State of Emergency, which will now continue through 11:59 p.m. on July 12, 2020. The State of Emergency was originally issued by the Governor on March 14, 2020 to assist with the state's response to Covid-19 and was subsequently renewed on April 8 and April 30.
When the Governor declared the Public Health State of Emergency, Georgia's Price Gouging Statutes were activated. This means that while the State of Emergency remains in effect, businesses may not charge more for products and services identified by the Governor than they charged before the declaration of the state of emergency, unless the increased prices accurately reflect an increase in the cost of new stock or the cost to transport it, plus the retailer's average markup percentage applied during the ten days immediately prior to the declaration of the state of emergency. Under the Price Gouging Statutes, the Department of Law's Consumer Protection Division receives and evaluates reports related to a rise in the costs of goods and services after the declaration is made.
"Our office will not tolerate attempts to use this public health crisis to exploit consumers," said Attorney General Carr. "We are working around-the-clock to review and look into price gouging complaints, and we will hold violators accountable for any unlawful practices."
Between March 14 and June 2, 2020, the Consumer Protection Division (CPD) has received over 1,000 price gouging complaints, with the bulk of complaints related to food, face masks, hand sanitizer, toilet paper and disinfecting products. This is unique compared with past price gouging events where the top categories were related to gasoline, lodging, tree removal and home repairs. To add some perspective regarding the number of complaints received, the Office has gotten nearly five times more price gouging complaints than were received during Hurricane Irma in 2017. However, complaint volume has not approached the level received during Hurricanes Katrina and Rita in 2005 when over 6,000 price gouging complaints flooded the Office.
Since March, CPD has put over 850 businesses on notice of concerns relating to alleged price gouging, advising them that the Price Gouging Statute is in effect and informing them of the penalties they could face for violating it. The Division has also worked to remove well over 100 offers for Covid-related items from online platforms, and at least three eBay sellers have been suspended or removed as a result of CPD's actions. We continue to work with our partners in the business community to address issues.
Our office has also opened a number of formal investigations into alleged price gouging. The results of these investigations will take time. During a typical investigation, the office will issue an investigative demand and/or subpoena to gather facts and determine whether price gouging has occurred as defined by the law. The results of any investigation, along with the names of the business involved, will be available once a case is closed.
Violators of the Price Gouging Statutes may be fined up to $5,000 per violation. Consumers can report suspected price gouging by calling 404-651-8600 or 1-800-869-1123 (outside metro Atlanta) or completing the online complaint form on CPD'S website (consumer.ga.gov).
Businesses looking for additional information about compliance with the Price Gouging Statutes can visit the CPD  web site at consumer.ga.gov, go to the "Business Services" tab and then click on "Emergency Price Controls."
In addition, the Office has been working with gyms to maintain compliance with O.C.G.A. 10-1-393.2 (the FBPA's requirements for Health Spas) during the Public Health Emergency and to address consumer complaints relating to the gyms' closures and/or changes to their services.