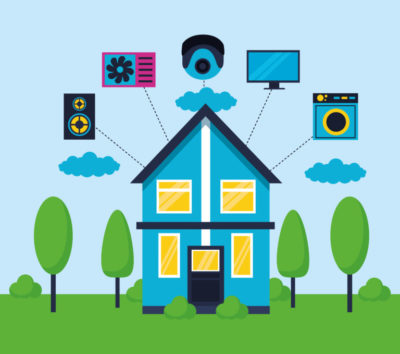 Beginning July 1, 2020, families hit hardest by the pandemic will receive aid through the Low Income Home Energy Assistance Program (LIHEAP). The U.S. Department of Health and Human Services (HHS), Administration for Children and Families (ACF), Office of Community Services (OCS), Division of Energy Assistance (DEA), is releasing $900 million in supplemental funding for the Low Income Home Energy Assistance Program (LIHEAP) for federal Fiscal Year (FY) 2020.
The Coronavirus Aid, Relief, and Economic Security (CARES) Act (Public Law 116-136), signed into law on March 27, 2020, $900 million of supplemental LIHEAP funding will be distributed nationwide to help "prevent, prepare for, or respond to" home energy needs surrounding the national emergency created by the Coronavirus Disease 2019 (COVID-19)."
The CARES Act allows LIHEAP grantees to obligate any portion of these supplemental funds in FY 2020 and/or FY 2021. Eligible Georgia residents may apply for energy assistance through the Division of Family & Children Service's LIHEAP.
The Priority period for the LIHEAP CARES funds will be July 1 – 31 for households that have not received a LIHEAP benefit for FY20.
Then, beginning August 1, the LIHEAP CARES program will open up to all applicants, with eligible families permitted to apply for a benefit of $350 or $400 depending on the household income. Eligible elderly program participants (60 years of age and older) can expect to receive the maximum benefit of $400.
LIHEAP is a federally-funded program that is designed to assist low-income, elderly and disabled Georgians with energy costs through direct payments made directly to home energy suppliers.
To qualify, a family's annual income must be less than or equal to 60 percent of the median income for a Georgia family. For a household of one, the income threshold is $23,776; the income threshold for a household of five is $53,040.
The LIHEAP program helped more than 190,000 customers with heating and cooling bills, providing over $68 million in total assistance for FY2019.
Funds are administered through local Community Action Agencies. Interested parties may contact a local Community Action Agency to determine how the program will accept applications. 
Those seeking assistance that have not received a LIHEAP stipend in FY20, may apply starting on July 1 and will be asked to provide the following:
The most recent cooling bill or statement of service from their heating providers
Most recent heating bill or statement of service
Social Security cards for each member of the household
Proof of Citizenship for the applicant
Proof of Income for the last 30 days for each adult member of the household. Proof of Income can include, but is not limited to, a paycheck stub or public assistance verification letter
Verification of Social Security or unemployment benefits for all applicable household members
For more information on the program, contact your local Community Action Agency.  To find a Community Action Agency in your area, visit http://www.georgiacaa.org.
This is a press release from the Georgia Department of Family & Children Services