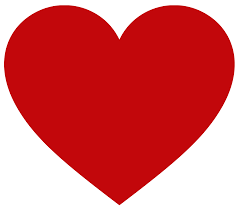 A Georgia woman has been arrested for her role in a romance scheme.

The news came Tuesday from U.S. Attorney James P. Kennedy, Jr. who announced that Nicole Dibba, a/k/a Nicole Fountain, 32, of Marietta, Georgia, was arrested and charged by criminal complaint with conspiracy to commit wire fraud. The charge carries a maximum penalty of 20 years in prison.
From the press release issued by the U.S. Department of Justice:
Assistant U.S. Attorney Russell T. Ippolito, who is handling the case, stated that according to the complaint, in May 2018, Victim 1 began communicating online, via Instagram, with a person purporting to be Richard Edvin. Edvin is an identity used by an unknown member of the conspiracy to engage in romantic and intimate online and telephonic relationships with potential victims. After the initial online contact via Instagram, Edvin communicated with Victim 1 via text messages and phone calls. The relationship eventually became intense with the two communicating on an almost daily basis between May and November 2018. Edvin created a false background story for himself in order to manipulate Victim 1 and to gain Victim 1's trust. He told Victim 1 that he was located in Oregon but that he was going to be traveling out of the country for approximately two months to bring an oil rig off the coast of China back online.
In a further attempt to gain the trust of Victim 1, while purportedly on the oil rig, Edvin gave Victim 1 online access to a Suisse Bank account and had Victim 1 move money around from this account. Victim 1 did access the bank account and moved money as directed by Edvin. Since the account contained a substantial amount of money, Victim 1 was led to believe that Edvin and Victim 1 shared a relationship of mutual trust.
Edvin explained to Victim 1 that he wanted to meet Victim1 but that he was unable to travel until the oil rig was up and running. Edvin further told Victim 1 that the oil rig had expensive repair issues that required immediate attention. Edvin began asking Victim 1 for money to assist him with purchasing equipment to fix the oil rig.  Edvin assured Victim 1 that he would repay Victim 1 upon his return to the United States.
On December 27, 2017, the defendant Nicole Dibba, aka Nicole Fountain, opened a bank account at SunTrust Bank in the name of Stoich Investments, LLC. The defendant was the only authorized signatory on the account. On June 19, 2018, Victim 1, at the direction of Edvin, wire transferred $40,000 from Victim 1's account at M&T Bank in the state of New York to the bank account controlled by defendant at SunTrust Bank.  Between December 27, 2017, and November 30, 2018, more than $723,000 was deposited into the SunTrust Bank account. The investigation has determined that the vast majority of the deposits were from individuals, or entities associated with individuals, who were the victims of a romance fraud scheme or other similar schemes to defraud. The defendant has withdrawn in excess of $232,000 in cash from that account.
In addition to the $40,000 wire to Stoich Investments, LLC, Victim 1, again at the direction of Edvin, also conducted six additional wire transfers totaling $176,500 to accounts at Bank of America and Wells Fargo, both located in Georgia, and four accounts at First City Bank, located in Nigeria.
In total, Victim 1 sent seven wire transfers between June 6 and August 29, 2018, totaling $216,500. In addition to the seven wire transfers, between June 6 and November 13, 2018, Edvin persuaded and directed Victim 1 to send funds and goods such as iTunes gift cards, a computer, speakers, headphones, and an Apple watch, all valued at more than $34,000, to members of the conspiracy.    The total loss to Victim 1 was more than $250,000.
"This sort of online deception destroys not only victim's hearts but their wallets," noted U.S. Attorney Kennedy. "In our increasingly screen-addicted world, I see these sorts of scams proliferating in the future. People need to recognize that in the virtual world things are not always as they appear. A good rule of thumb to begin with might simply be to insist on meeting someone in-person before you agree to give that person your money—or your heart."
Dibba made an initial appearance before U.S. Magistrate Judge Michael J. Roemer and was released.
The complaint is the result of an investigation by the Federal Bureau of Investigation, under the direction of Special Agent-in-Charge Gary Loeffert.
[NOTE: The fact that a defendant has been charged with a crime is merely an accusation and the defendant is presumed innocent until and unless proven guilty.]