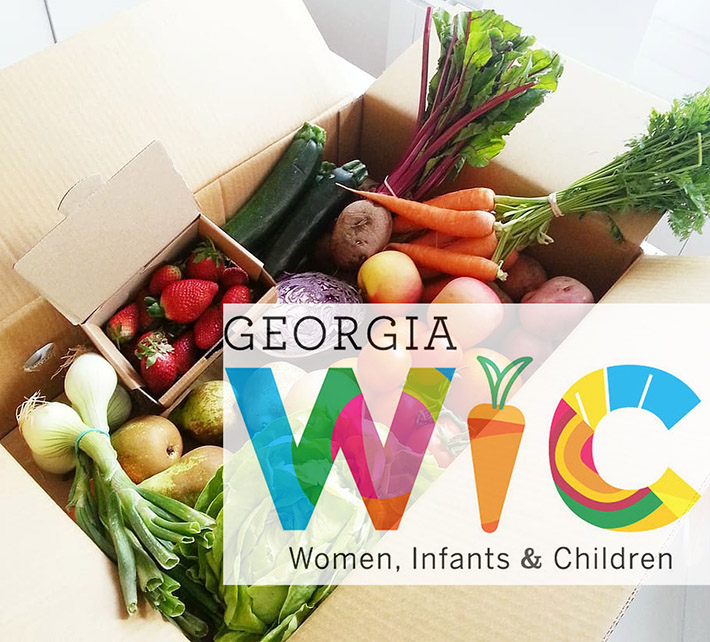 The Georgia WIC program will be hosting three farmers markets over the coming weeks. Any Georgia WIC participant can visit a Georgia Farmers Market for fresh fruits and vegetables at no cost. County of residence is not a factor in eligibility to receive these foods. Please see the upcoming dates and location information below.

Ware County
Ware County Health Department (604 Riverside Ave, Waycross, GA 31501)
July 12 & 13 | 9:00 AM – 2:00 PM
Wayne County
Wayne County Health Department (240 Peachtree St, Jesup, GA 31545)
July 26 & 27 | 9:00 AM – 2:00 PM
Atkinson County
Atkinson County Health Department (461 Albany Ave E, Pearson, GA 31642)
August 2 & 3 | 9:00 AM – 2:00 PM
For additional information about the Georgia WIC program, please call 1(855)473-4374. Visit online HERE.
The Georgia Women, Infants, and Children (WIC) Farmers Market Nutrition Program (FMNP) and Senior Farmers Market Nutrition Program (SFMNP) are federally funded programs that provide WIC recipients and eligible senior participants with  fresh, locally grown, unprocessed fruits, vegetables, and edible herbs . Funding for the farmer's markets is provided by the United States Department of Agriculture (USDA).
The Georgia Department of Public Health (DPH) is the agency that administers the programs statewide. DPH partners with local public health districts and Area Agencies on Aging to administer these programs locally to WIC recipients and senior participants, respectively. Program benefits are only redeemable from Georgia DPH-authorized farmers at authorized selling locations.
WIC Farmers Market Eligible Foods List 12_22