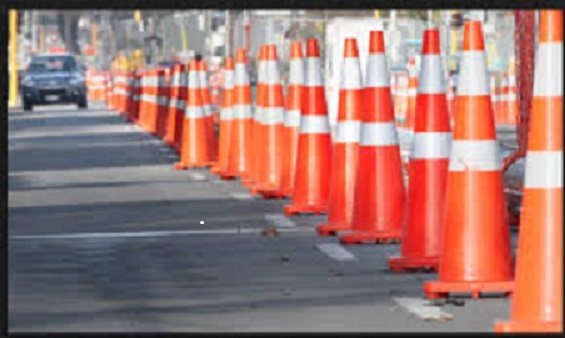 The Georgia Department of Transportation was recognized twice by the National Operations Center of Excellence (NOCoE) in the 2nd Annual Transportation Systems Management and Operations (TSMO) Awards.

The NOCoE awards celebrate the expanding discipline of TSMO, which aims to get the most out of existing transportation systems by managing and operating in an efficient manner that emphasizes safety, mobility and an empowered workforce.
Georgia DOT won an award of excellence in the Best Use of Management Data to Improve TSMO category for implementing open-sourced data analytics tools and creating a powerful data fusion software that has substantially increased full situational awareness of the transportation system using large amounts of "big data." The program has revolutionized the transportation industry in Georgia by allowing practitioners to bring back traffic signal data in near real-time so they can prioritize and focus resources on the areas of most need, rapidly respond to customer concerns, and remove the need for costly and slow field evaluations. Implementation of these tools has saved the department millions of dollars through increased efficiency, reduced delays, and more focused resources.
In addition, the department was selected as runner-up in the Agency Improvement category for the entry titled 'Georgia's TSMO Maturity Drives a Safer and More Reliable Commute." The entry showcases how Georgia DOT's investment in infrastructure to support and grow operational efforts has matured since its inception ahead of the 1996 Centennial Olympic Games.
"Developing relationships with traffic management staff between agencies, as well as building relationships with law enforcement has been key to the remarkable traffic management success we have seen in Georgia," said GDOT Commissioner Russell R. McMurry, P.E. "The trust built between these organizations has proven itself during special occurrences – everything from the Super Bowl to major weather events, and from an unexpected crisis like the I-85 bridge collapse to everyday traffic congestion. I congratulate our team on this well-deserved honor."
The NOCoE TSMO Awards were open to cities, counties, MPOs (RPO, COG), state DOTs and private sector organizations. NOCoE received 46 entries in the second year of these awards. Winners in each of four categories highlighted a successful TSMO project undertaken in the last five years that provided a clear benefit to the traveling public.
"We are thrilled with the number and quality of the submissions," said Patrick Son, NOCoE managing director. "There was a lot of excitement around last year's inaugural awards and we're gratified to see that excitement continues in our second year."
An overall winner will be selected from the four category winners and be presented with the NOCoE TSMO Award Trophy at the American Association of State Highway and Transportation Officials (AASHTO) Spring Meeting.