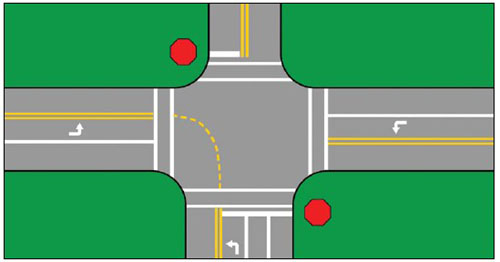 Nationwide, intersection deaths have been on the rise. The National Highway Traffic Safety Administration (NHTSA) reports a 27% increase in intersection fatalities since 2010 and some states rank better than others with Florida being the most dangerous.

Georgia, however, has been identified as a state of concern.
AutoInsurance.org recently conducted a study on the most fatal intersections in America, taking into consideration statistics from states, cities, and counties. While Georgia wasn't the worst of the worst, the Peach State did yield some alarming conclusions from the report.
Among the key findings, AutoInsurance.org found that:
Since 2010, there have been 8,752 intersection deaths per year – or approximately 24 per day.
In 2017, GA ranked 11th in intersection fatalities per 1,000 miles of road.
With 3.24 intersection deaths per 1,000 miles of road, the fatality rate in Georgia was significantly higher than the U.S. average of 2.45 deaths per 1,000 miles.
Another notable consideration – sparsley populated areas did not necessarily equate to less dangerous intersections and AutoInsurance.org went as far as to say it's a public safety crisis. You can read more on the full study here.
Similarly, SafeWise recently reported on the safest and most dangerous states in the nation for drivers. Unintentional injury is the leading cause of death for people under 50 in America, and Safewise claims that over 37,000 people die yearly in motor vehicle incidents. Georgia came in as the 29th safest state for drivers in the most recent year for which data is available – 2017.
The most dangerous intersections in each state, per NHSTA data as published by a law firm in Illinois. But Business Insider named the same dangerous intersection in Georgia in 2019.