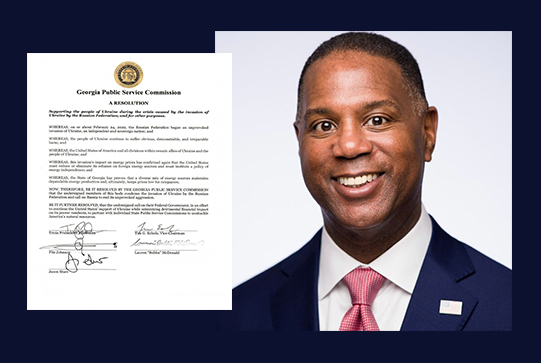 Georgia Public Service Commissioner Fitz Johnson has announced the introduction of a resolution supporting Ukraine and the people of Ukraine during yesterday's Administrative Hearing of the PSC.
The motion to approve the resolution was "proudly" seconded by Commissioner Lauren "Bubba" McDonald.
According to the resolution the Commissioners condemn the invasion of Ukraine by Russia. It also calls on the federal government, in an effort to continue the United States' support of Ukraine while minimizing detrimental financial impact on its poorer residents, to partner with individual state public service commissions to "unshackle America's natural resources."
See resolution below.
ukraine_resolution ga public service commission