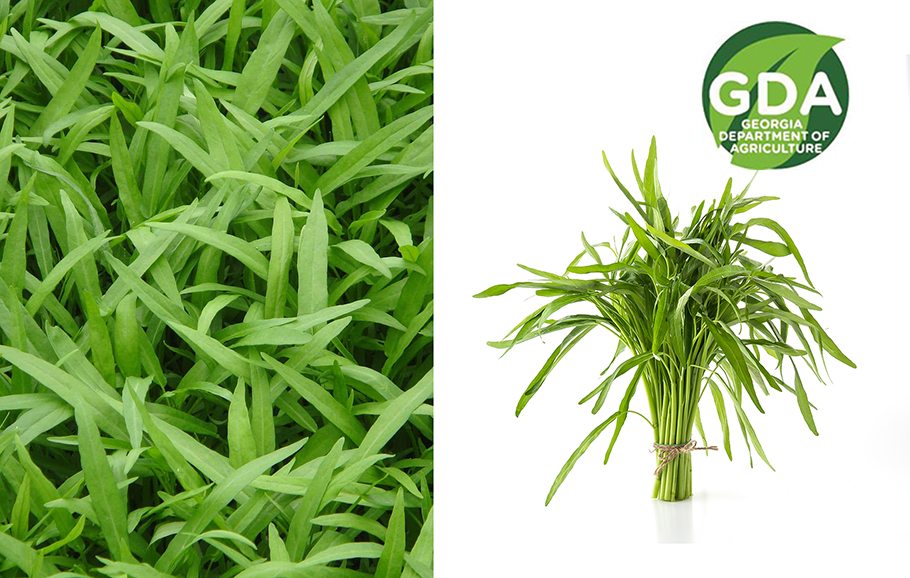 The Georgia Department of Agriculture (GDA) Commissioner Gary W. Black announced this week that he has changed the department's decades-long stance regarding the sale of water spinach in the state. Black states that stores and restaurants in Georgia may now sell water spinach.

"After reviewing pest risk analyses from USDA and the State of Texas with my staff and talking with other states, we believe water spinach can be safely sold in Georgia," Commissioner Black said. "I have notified the USDA that as of January 24, 2022, Georgia would begin approving permits for the import and sale of water spinach."
Water spinach (Ipomoea aquatica) is commonly consumed in many parts of the globe, but is regulated by the U.S. Department of Agriculture (USDA) and many states due to the plant's invasive qualities. However, the states of California, Florida, Hawaii and Texas allow the cultivation and sale of water spinach under a state permit.
To date, three (3) USDA permits for shipment of water spinach into Georgia has been approved, although additional permit requests are anticipated. At this point, cultivation of water spinach is not permitted in Georgia. However, GDA personnel are working on regulations that will be announced later this year that will allow water spinach cultivation under a GDA permit.
"We encourage stores and restaurants to only purchase water spinach from reputable sources that have a valid USDA PPQ-526 permit to move water spinach interstate", Black said.