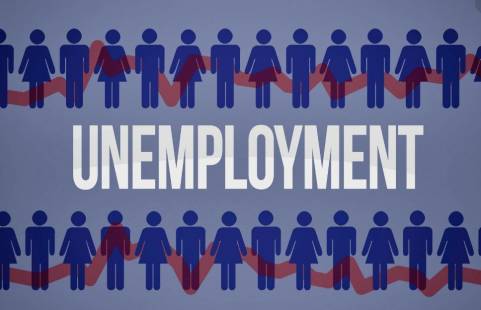 The Georgia Department of Labor (GDOL) announced this weeek they have processed over 2.7 million regular UI initial claims in the past 14 weeks, more than the last seven years combined.  Of the processed claims, over one million were identified as valid claims with enough wages to establish a claim and 91% have been issued a payment.
Based on seasonally adjusted percentages, Georgia ranked 1st in the South Region and 15th nationally for lowest unemployment rate of 9.7 percent for May 2020.  Further, Georgia ranked 6th (out of eight) in the South Region and 30th (out of 53 – including Puerto Rico, the Virgin Islands, and Washington D.C.) in the nation with percentage change in employment of 1.9 percent from April to May.  Georgia ranked 3rd in the South Region and 12th in the nation, with a seasonally adjusted net job gain of 79,600 from April to May.
The GDOL announced that jobs numbers for all of Georgia's Metropolitan Statistical Areas (MSAs) and regions.  The unemployment rate was down and likewise employment numbers were higher in all MSAs and all regions.
"These positive indicators are promising for Georgia's job market," said Commissioner Mark Butler. "The significant drop in the unemployment rate in our MSAs and regions certainly suggests a rebound in our future."
Weekly regular UI initial claims totaled 125,725, down 6,272 over the week ending June 20. Of the weekly total, 73,460 (59%) were employer filed claims. Initial claims have been trending down for the last eight weeks.  Over the last fourteen weeks, 2,725,734 regular UI initial claims have been processed.  From week ending 3/21/2020 through 6/20/2020, the sectors with the most regular UI initial claims processed included Accommodation and Food Services, 677,982, Health Care and Social Assistance, 322,892, Retail Trade, 308,934, Administrative and Support Services, 229,097, and Manufacturing, 209,549.
"In the past few months, we have witnessed the lowest unemployment rate in history, the highest unemployment rate in history, the highest number of employed, and the highest number of unemployed," said Commissioner Butler.  "While also seeing the highest jobs total and the largest over-the-month job loss, I believe we are beginning to stabilize our economy allowing Georgians to again focus on employment and spending."
The GDOL also announced that $6,912,337,130 in state and federal benefits have been paid to claimants across the state during the past 14 weeks. This includes payments in regular state UI, Pandemic Extended Unemployment Compensation (PEUC), Pandemic Unemployment Assistance (PUA), and Federal Pandemic Unemployment Compensation (FPUC).
Payments over last week totaled $146,991,356 in regular weekly unemployment benefits. Since March 21, over $1.7 billion has been paid in regular state UI benefits.
The number of initial unemployment claims filed throughout the United States was 1,480,000, a decrease of 60,000 from the previous week's revised level of 1,540,000.
Last week, the GDOL issued over $73 million in PUA payments to individuals who are self-employed, gig workers, 1099 independent contractors, employees of churches, employees of non-profits, or those with limited work history who do not qualify for state unemployment benefits. From week ending 3/21/2020 through 6/20/2020, 214,582 PUA claims have been validated. Of the valid PUA claims eligible for payment where a request for payment has been made, 89 percent have been paid.
In addition, the total federal funds issued for FPUC totaled over $540 million last week. Over the past 14 weeks, the GDOL has issued more than $4.7 billion in FPUC funds. FPUC provides an additional $600 weekly payment to any individual eligible for any of the unemployment compensation programs – state and federal.
As of June 23, the Georgia Unemployment Insurance Trust Fund Balance was $1,196,154,059 down $1.351 billion, or 53 percent, from the 3/24/2020 balance of $2,547,476,454.
At this time, the GDOL career centers are remaining closed to the public. All online services are still available as the staff continues to answer phones, return emails, and assist applicants. The GDOL will open offices to the public as soon as social distancing can be effectively implemented to protect both staff and customers.
Over 101,000 jobs are listed online at EmployGeorgia.com for Georgians to access. The GDOL offers online resources for finding a job, building a resume, and assisting with other reemployment needs.