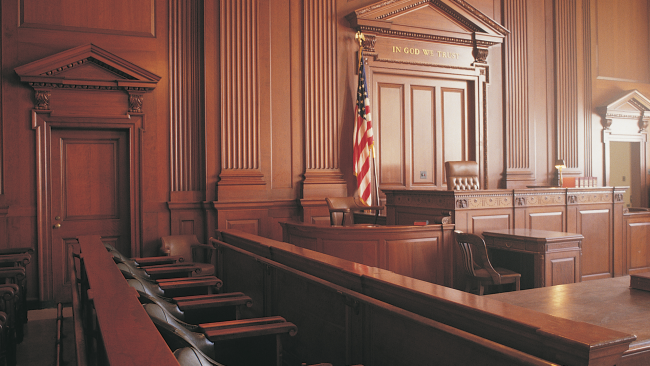 Cocaine, methamphetamine, marijuana found in search
A Hephzibah man has admitted owning a stash of drugs and a handgun that led to his arrest on federal charges.
In U.S. District Court on Wednesday, July 10, Eric Bernard Ferguson, 37, of Hephzibah, pled guilty to one count of Possession with Intent to Distribute Cocaine, Methamphetamine and Marijuana, said Bobby L. Christine, U.S. Attorney for the Southern District of Georgia. Ferguson faces a sentence of five to 40 years in federal prison.
As described in court documents and testimony, Richmond County Sheriff's Office investigators, including a member of a Drug Enforcement Administration task force, served a search warrant in August 2018 at Ferguson's home. The search discovered packages containing more than 180 grams of cocaine, more than 5 grams of methamphetamine and quantities of marijuana, along with cash and a loaded handgun hidden under a mattress. As noted in court, Ferguson has three prior convictions in state court for possession with intent to distribute controlled substances.
"This case represents excellent work from our federal and local law enforcement partners to target and remove drug distributors from our community," said U.S. Attorney Christine. "The prospect of real, significant time in federal prison, with no parole, should help deter those who likewise would push poison in our neighborhoods."
Robert J. Murphy, the Special Agent in Charge of the DEA Atlanta Field Division said of the guilty plea, "Cocaine, methamphetamine and marijuana are dangerous drugs that pose a clear and present danger to the community. Because of the collective efforts of our local, state and federal law enforcement counterparts, this defendant was brought to justice. This case is a shining example of what can be achieved when law enforcement agencies at all levels and the U.S. Attorney's Office work collaboratively."
The case was investigated by the Drug Enforcement Administration and the Richmond County Sheriff's Office, and prosecuted for the United States by Assistant U.S. Attorney Alejandro V. Pascual IV.
This is a press release from the US Department of Justice.