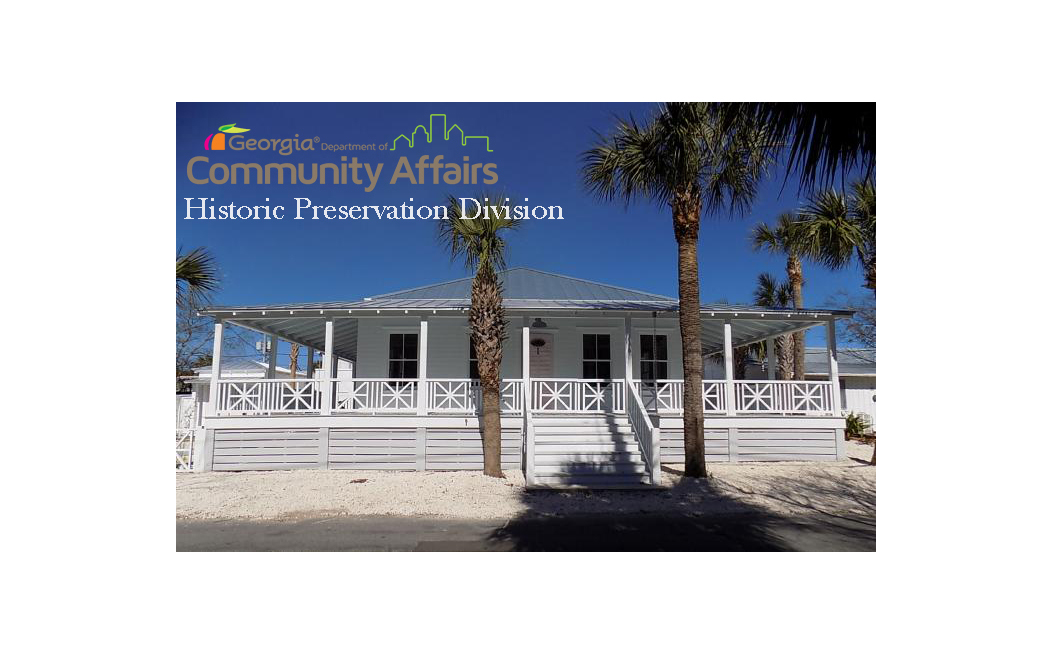 As part of the Department of Community Affairs, the Historic Preservation Division announced the addition of four new properties to the National Register of Historic Places. The achievement now brings the number of Georgia National Register Listing to eight in 2021.

With the National Register providing formal recognition of a property's architectural, historical, or archaeological significance, properties will be considered in the planning of state or federally assisted projects. By showcasing the National Register Listing, HPD hopes to encourage the preservation of historic properties through public awareness, federal and state tax incentives, and grants.
The four properties are located in Chatham, Effingham, Fulton, and Upson County with each representing a historical significance of its town.
Curry-Miller-Byrd Cottage, Chatham County: The now one-story cottage stands as a boarding house that once catered to Tybee Island's growing demand for casual alternatives to the island's higher-end hotels. It can be found with its original boarding-house floor plan intact and with only minimal altercations.
Springfield Historic District, Effingham County: Centered in the city's original 1921 gridded street plan, commercial and residential building type as well as architectural styles commonly found from the late 19th century can be seen. A historic county courthouse, monument, and two parks can also be found in the district.
Methodist Cemetery, Fulton County: The historic property represents one of the oldest intact cemeteries in Roswell. The land on which the cemetery resides was once part of the Hickory Log District in the Cherokee Nation.
Silvertown Historic District, Upson County: Silvertown developed as part of the Martha Mills Division of the B.F. Goodrich Tire and Rubber Company beginning in the 1920s. It encompasses around 407-acres of recreational, commercial, industrial, and residential resources.
HPD's programs include environmental review, grants, historic resource surveys, tax incentives, the National Register of Historic Places, community planning and technical assistance. To learn more about HPD and its mission to promote the preservation and use of historic places for a better Georgia, visit https://www.dca.ga.gov/georgia-historic-preservation-division.