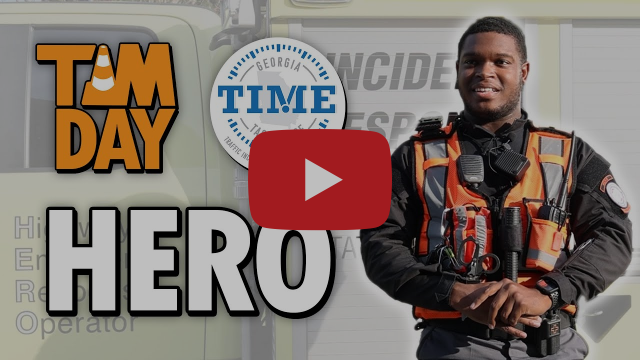 Do you or someone you know have a calling for public service where the day to day activities make a difference in the lives of Georgians and visitors to our state? Where you can make someone feel safe when broken down on the side of a busy interstate? Or where you can partner with various emergency responders in response to incidents? The Georgia Department of Transportation (Georgia DOT) is partnering with Indeed.com to host a virtual job fair for HERO Operator Trainees in the metro Atlanta area.

Georgia DOT HERO operators play a very important role in ensuring the safety of motorists on metro Atlanta's busy interstates. HEROs are dispatched to traffic-related incidents in metro Atlanta with the primary duty to clear roads so that n​ormal traffic flow is restored. HEROs also assist stranded motorists with flat tires, dead batteries or in need of fuel or coolant.​ Candidates must be at least 18 years of age; possess a high school diploma or GED; and possess a valid driver's license. If you meet those requirements, we encourage you to apply to join us in powering through challenges and changing lives one Georgian at a time. Jobs will be offered on the spot.
STEPS TO BECOMING A HERO: 
Sign up for an interview slot during the virtual job fair on May 31
Interview
Get selected to be a HERO operator trainee
Attend HERO Academy (8 week program)
Complete field training (4 week program)
Graduate
Go on patrol as a HERO Operator
BENEFITS: 
Salary: $38,000.00
40-hour work week
Health insurance benefit eligibility upon hire
13 paid holidays
Career growth opportunities
WHEN: Wednesday, May 31, 8:00AM-7:00PM ET
HOW: Applicants looking for a career in public service will select a specific 30 minute time slot upon registration. Register HERE.