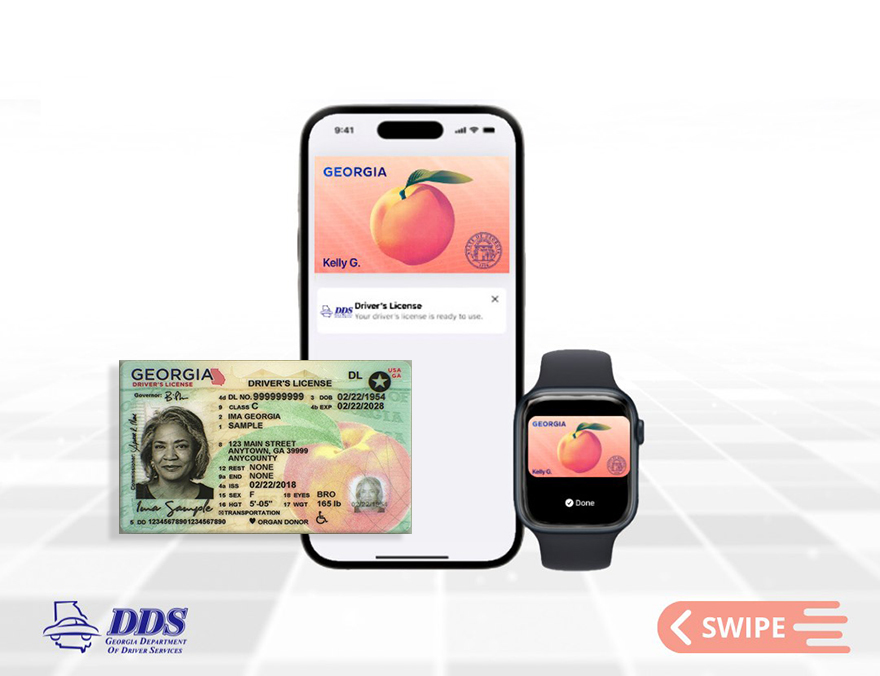 If your summer vacation plans involve flying, remember to add your Georgia driver's license or state ID to Apple Wallet on iPhone and Apple Watch. While it is not a replacement for your physical copy, your Georgia Digital Driver's License and ID can speed up the process at select Transportation Safety Administration (TSA) PreCheck® checkpoints including Atlanta Hartsfield Jackson International Airport's South Terminal.

"Georgians value convenience and enhanced security especially when traveling. Airports and airlines are experiencing one of the busiest summers on record. Georgia Digital Driver's License and ID is just one example of how leveraging state of the art technology can reimagine our customers' experience," said Spencer R. Moore, Commissioner, Georgia Department of Driver Services (DDS).
DDS reminds customers that a Georgia Digital Driver's License or ID free and voluntary; however, the law requires that customers continue to carry their physical driver's license or ID.
While TSA Precheck is the primary use for Georgia Digital Driver's License and IDs, the expansion of use cases is forthcoming.
For more information on Georgia's Digital Driver's License and ID, including FAQs and "How To" videos, please visit https://dds.georgia.gov/georgia-licenseid/ga-digital-drivers-license.