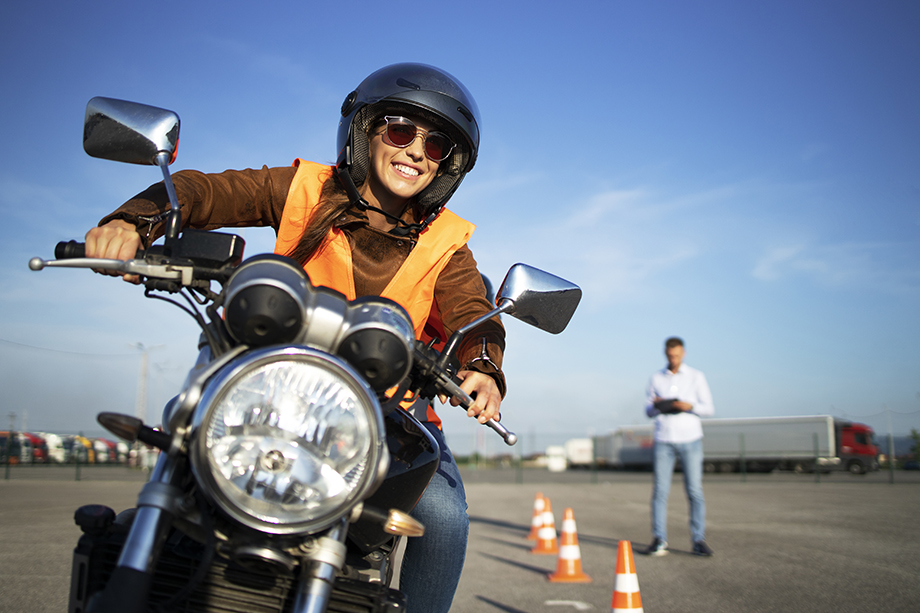 The Georgia Department of Driver Services (DDS) Motorcycle Safety Program (GMSP) has received a grant totaling $144,021.56 for the 2024 funding year from the Governor's Office of Highway Safety (GOHS).  This award will be used to help reduce motorcycle fatalities, increase driver awareness of motorcycles, and educate motorcycle riders about safety initiatives.  According to the Insurance Information Institute, motorcyclists are 28 times more likely to die in crashes than automobile riders.

DDS Commissioner Spencer R Moore commented, "Receiving this grant from GOHS is not just a recognition of our partnership and commitment to promoting motorcycle safety on the roadways, but also a testament to the lives we aim to save and the safer future for both riders and drivers that we strive to shape."
Commissioner Moore has recently assumed the Chairmanship of the Board of the American Association of Motor Vehicle Administrators (AAMVA) with a goal of reducing highway fatalities nationally.
Receipt of the GOHS grant allows GMSP to continue promoting state and national safety initiatives. The GMSP promotes driver awareness of motorcycles on the highways, motorcycle safety initiatives, and rider education at 28 locations across the state.
The GMSP also regulates motorcycle training for new and experienced riders. Classes focus on riding a motorcycle legally and safely.  GMSP offers classes with increasing levels of difficulty including the Basic RiderCourse (BRC), the Basic RiderCourse2 (BRC2), and the Advanced RiderCourse (ARC). The BRC is for new riders; students do not need a motorcycle or equipment to take this class. Upon passing this class, a rider obtains a 90-day license test waiver that exempts them from both the written and on-cycle skills test needed to earn a Class M license in Georgia.
GMSP Program Manager Holly Hegyesi acknowledged the importance of the program: "sustaining this vital program ensures riders across the state of Georgia have access to high-quality and affordable training options."
---
You can find GMSP on Facebook (Georgia Department of Driver Services), Instagram (@georgiadds), and X formerly Twitter (@GeorgiaDDS).  To enroll in a motorcycle safety class, go to https://dds.georgia.gov/motorcycle-safety-program. For easy access to many DDS services on your mobile device, download the Department of Driver Services app: DDS 2 Go.