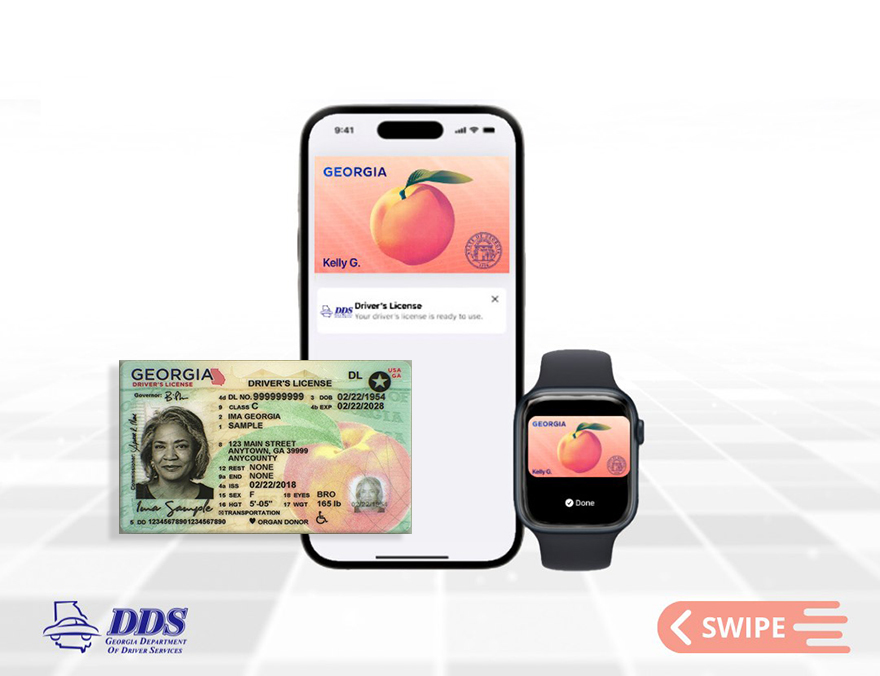 The Georgia Department of Driver Services (DDS) announced that the Digital Driver's License and ID application has achieved a remarkable milestone, 150,000 users, since its launch on May 18th.  This marks a significant advancement in digital identity verification within the state.

DDS Commissioner Spencer R. Moore commented "Digital credentialing has quickly gained traction among our tech-savvy customers and has proven to be a game-changer in simplifying identification processes while increasing customer security.  Currently available for iOS platforms, Georgia's residents have embraced the benefits of this forward-thinking option."
Currently, GA Digital Licenses and IDs are only accepted at select Transportation Security Administration (TSA) security checkpoints (https://www.tsa.gov/travel/frequently-asked-questions/when-will-phased-…).
The digital driver's license and ID is optional and is not a substitute for customers' physical cards.  Therefore, DDS reminds customers to continue to always carry their physical driver's license because it is the law.
To onboard, customers must scan a copy of their most recent credential and submit a selfie photo for verification. The selfie photo will not be used as their digital license photo. Customers also complete a series of gestures to complete the process.
The digital alternative expedites identity verification processes, reduces the risk of fraudulent identification, and enhances overall efficiency without compromising identity security. Customer privacy is extremely important to DDS.  The Agency has no ability to know where digital credentials are used.
"DDS is committed to constantly improving customer service based on user feedback and evolving technologies. The remarkable success of reaching 150,000 downloads is a testament to the DDS' dedication to providing innovative services that meet the needs of Georgia residents in an ever-evolving digital landscape," said Commissioner Moore.
For more information on Georgia's Digital Driver's License and ID including FAQs and "How To" videos, please visit https://dds.georgia.gov/georgia-licenseid/ga-digital-drivers-license.