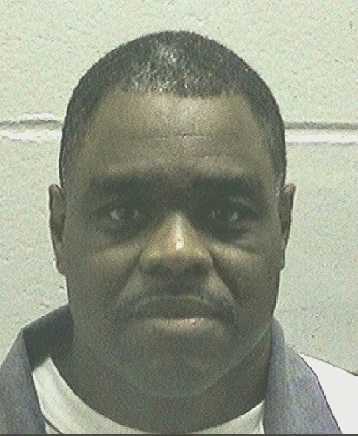 Georgia's attorney general has set an execution date for a convicted murderer.
Attorney General Chris Carr announced last week that Scotty Garnell Morrow is set to be put to death on May 2, 2019. His office offered the following information in the case against Morrow for the murder of Barbara Ann Young and Tonya Rochelle Woods.
Scheduled Execution
On April 12, 2019, the Superior Court of Hall County filed an order setting the seven-day window in which the execution of Scotty Garnell Morrow may occur to begin at noon, May 2, 2019 and end seven days later at noon on May 9, 2019. Morrow has concluded his direct appeal proceedings and his state and federal habeas corpus proceedings.
Morrow's Crime (December 29, 1994)
The Georgia Supreme Court summarized the facts of the case as follows:
Barbara Ann Young began dating Scotty Morrow in June 1994 and she broke up with him in December 1994 because of his abusive behavior. At 9:52 a.m. on December 29, 1994, Morrow telephoned Ms. Young at her home, but she told him that she wanted him to leave her alone. After hanging up, Morrow drove to Ms. Young's home and entered without permission. Ms. Young was in the kitchen with two of her friends, Tonya Woods and LaToya Horne. Two of Ms. Young's children, five-year-old Christopher and eight-month-old Devonte, were also present. There was an argument in the kitchen and Ms. Woods told Morrow to leave because Ms. Young did not want to have anything to do with him anymore. Morrow yelled, "Shut your mouth, bitch!" and pulled a nine-millimeter pistol from his waistband. He shot Ms. Woods in the abdomen and Ms. Horne in the arm. The bullet that struck Ms. Woods severed her spinal cord, paralyzing her from the waist down.
Ms. Young fled down the hallway and into her bedroom. Morrow caught her in the bedroom and beat her on the head and face. She managed to flee back to the hallway where Morrow grabbed her by the hair and shot her point-blank in the head, killing her. From his hiding place in a nearby bedroom, Christopher saw Morrow kill his mother. Morrow returned to the kitchen. Testimony as to clicking noises and the fact that a live cartridge was found on the kitchen floor indicate that he either reloaded his pistol or cleared a jam. He then placed the muzzle of the pistol an inch from Ms. Woods' chin and killed her with a shot to the head. The medical examiner opined that, although she was paralyzed, Ms. Woods had not lost much blood at that time and was probably still conscious when the fatal shot was fired. Morrow also shot Ms. Horne two more times, in the face and the arm, and fled after cutting the telephone line.
Despite her injuries, which included a shattered palate, permanent deafness in one ear, and nerve damage in an arm, Ms. Horne managed to get to her feet and run to a neighbor's house. She and Christopher told the responding police officers that Morrow was the shooter. Morrow confessed after his arrest and the murder weapon was found hidden in his backyard. At trial, Morrow admitted that he shot the victims because he "wanted [Ms. Woods] to shut up."
Morrow v. State, 272 Ga. 691, 699-700 (2000).
The Trial (1995-1999)
Morrow was indicted in the Superior Court of Hall County, Georgia on March 6, 1995 for two counts of malice murder, two counts of felony murder, six counts of aggravated assault, aggravated battery, cruelty to a child, burglary and possession of a firearm during the commission of a felony. On June 26, 1999, a jury found Morrow guilty on all counts. The jury's recommendation of a death sentence was returned on June 29, 1999.
The Direct Appeal (2000-2001)
The Georgia Supreme Court affirmed Morrow's convictions and death sentence on June 12, 2000. Morrow v. State, 272 Ga. 691 (2000). The United States Supreme Court denied Morrow's request to appeal on March 26, 2001. Morrow v. Georgia, 532 U.S. 944 (2001).
State Habeas Corpus Proceedings (2001-2012)
Morrow filed a petition for a writ of habeas corpus in the Superior Court of Butts County, Georgia on October 30, 2001. An evidentiary hearing was held on April 25-26, 2005. On February 4, 2011, the state habeas corpus court entered an order denying habeas relief as to Morrow's convictions and granting habeas relief as to his death sentence finding that he received ineffective assistance of trial counsel. The State appealed to the Georgia Supreme Court, which reversed the habeas court's order and reinstated Morrow's death sentence on October 17, 2011. Humphrey v. Morrow, 289 Ga. 864 (2011). The United States Supreme Court denied Morrow's request to appeal on April 23, 2012. Morrow v. Humphrey, 566 U.S. 964 (2012).
Federal Habeas Corpus Proceedings (2012-2019)
Morrow filed a petition for a writ of habeas corpus in the United States District Court for the Northern District of Georgia on March 8, 2012. On July 28, 2016, the district court denied Morrow federal habeas relief. The Eleventh Circuit Court of Appeals affirmed the district court's denial of relief on March 27, 2018. Morrow v. Warden, Georgia Diagnostic & Classification Prison, 886 F.3d 1138 (11th Cir. 2018). The United States Supreme Court denied Morrow's request to appeal on February 19, 2019. Morrow v. Ford, 2019 U.S. LEXIS 1039 (2019).