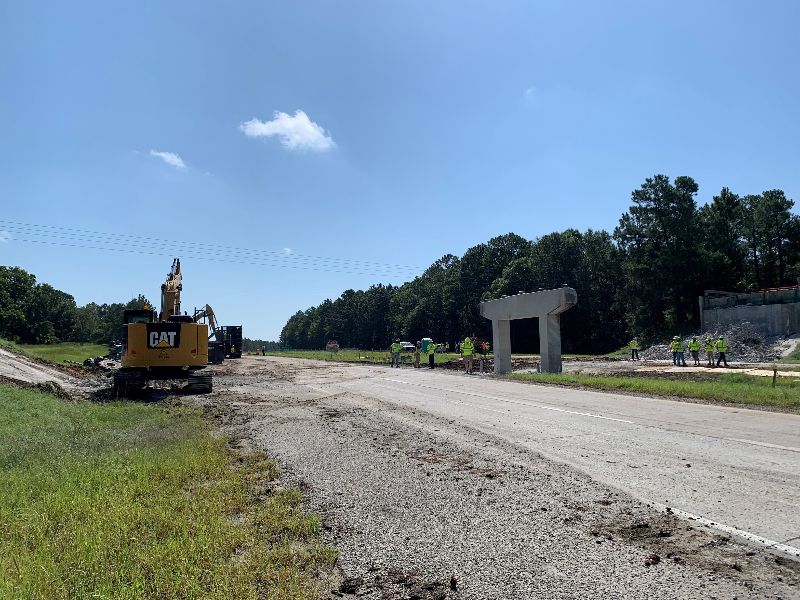 Overnight and early Friday morning crews were able to remove the GA Hwy 86 Bridge over I-16 completely and began clearing debris from the roadway so that I-16 could be safely reopened to traffic. Both Westbound travel lanes of I-16 are now open to traffic, two days sooner than expected. Crews are working to open Eastbound travel lanes by midnight tonight. Motorists should still anticipate some delays when traveling through this area.
"Georgia DOT engineers and contractors worked expeditiously through the night to safely remove the damaged bridge so that I-16 could be opened back up to traffic days earlier than expected," said Georgia DOT Commissioner Russell R. McMurry, P.E. "My thanks goes out to the GDOT team members and contractors who worked through the night and day today to make this happen. Our sincere gratitude goes to law enforcement, and I'd like thank those communities and individuals who have been impacted by this event for their patience and support."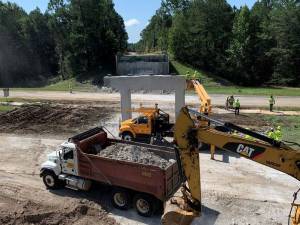 GA Hwy. 86 remains closed while Georgia DOT continues planning the replacement of the bridge. No timeline for the work has yet been established.
The Eastbound detour from I-16 remains in place through midnight tonight. Motorists are urged to remain patient during this closure, and should heed signage, follow marked detours (or use wayfinding apps) and drive with caution on local roads.
Eastbound detour:
Take Exit 71 – Turn Right onto Highway 15, through Soperton, Left onto State Route 46, Left onto State Route 56, Re-Enter I-16 at Exit 78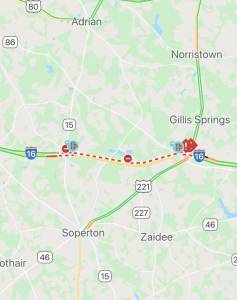 ---
For real-time information about statewide road conditions, know before you go. Before getting into your car – call 511 or visit 511ga.org, where you can access statewide, route-specific information on crashes, road work, traffic and weather. Callers can transfer to operators to report incidents or request assistance on interstate or state routes across Georgia. The system can be also be used to access transit providers, major airports, rideshare organizations, tourism information and 511 systems in surrounding states.