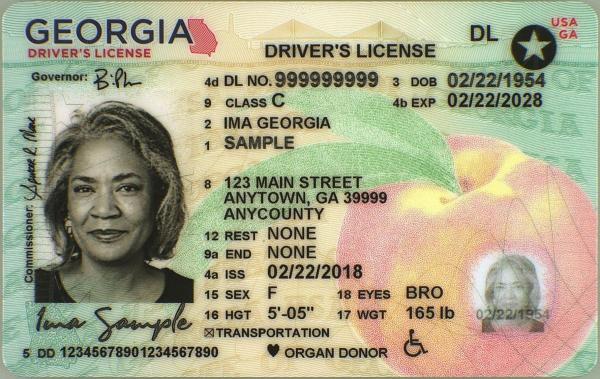 The Georgia Department of Driver Services (DDS) is contacting customers directly by mail who do not have a Real ID compliant license or ID to alert them that beginning, October 1, 2020, their card will not be accepted when boarding a commercial aircraft, accessing Federal facilities and entering nuclear power plants.

You must have another acceptable form of ID such as a valid passport or U.S. military ID.
While Georgia is in good standing with nearly 98% of cardholders having the compliant card, there still may be an impact as the deadline nears. DDS is doubling its public information efforts including contacting customers directly to minimize any inconvenience particularly if customers do not have the required documentation for a Real ID Card.
"Anyone without a Real ID Gold or Black star in the right corner of their driver's license or State ID Card is urged to visit well before the deadline with the necessary documentation for issuance.  It is wise to obtain the Real ID even if airport travel or entering other Federal Buildings are not a regular part of your routine," said DDS Commissioner Spencer R. Moore.
The counties with the largest number of non-compliant cards are:
1,595         Fulton County
1,404         Dekalb County
1,262         Gwinnett County
1,167         Cobb County
1,034         Houston County
For customers without a Real ID card, please review the required documentation provided at this link http://online.dds.ga.gov/SecureID/accepteddocs.aspx and remember Tuesday is the busiest day to visit DDS in person.
Those citizens who have a Real ID black or gold star on their card do not have to present documentation again or visit in person.  DDS recommends downloading the free mobile app, DDS 2 GO, to renew or replace a license or ID and receive a five-dollar discount.