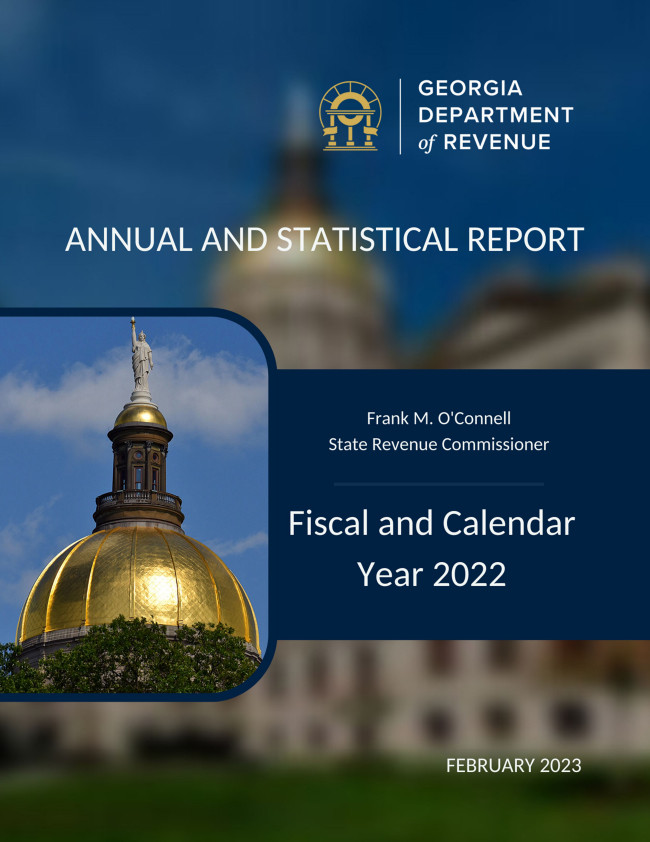 State Revenue Commissioner Frank O'Connell announced the release of the 2022 Calendar Year and Fiscal Year report of the Georgia Department of Revenue.
"In 2022, Georgia's economy continued to grow as a result of the prudent decisions of policymakers, the contributions of hardworking Georgians, and the growth of business across the state," said Commissioner O'Connell. "As Georgia continues to grow, our DOR staff continue their dedication to customer service, operational efficiencies, and optimized performance."
During Fiscal Year 2022, the Department of Revenue collected $33.1 billion in tax, issued 10.5 million vehicle registrations, coordinated a first-ever $1 billion surplus tax refund, and conducted 8,609 alcohol and tobacco investigations.
As the 2023-2024 Session of the Georgia General Assembly continues, the Department respectfully submits this report to the Governor and the General Assembly as these public servants continue to make decisions that are in the best interest of our Georgia taxpayers, license holders, and drivers.
View the 2022 Annual and Statistical Report below.
2022 Statistical and Annual Report ga dept of revenue

Compare the 2022 Annual and Statistical Report to prior years HERE.