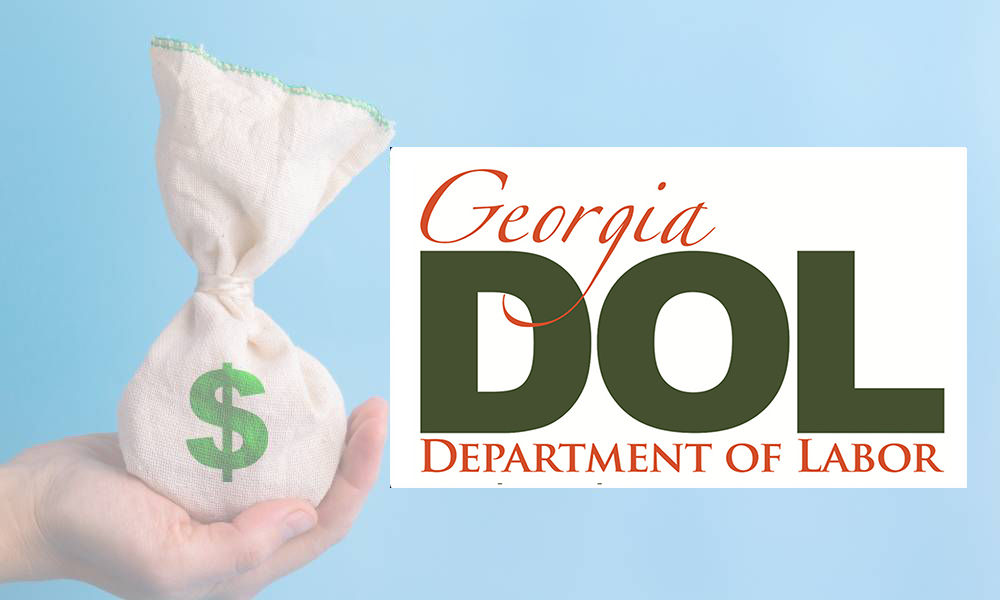 According to a Georgia Department of Labor (GDOL) April 2021 report, 99.4% of all eligible claimants with a benefit year beginning in March 2020 until present day that have requested a payment have received a payment. For March 2021, Georgia ranked first in the Southeast region in timeliness for all first payments for UI claims in seven and 14 days while ranking second for 21 days. When compared to the top ten states by population, Georgia leads the nation for timely first payments in seven days, placed second for 21 days, and was a close third for 14 days. Georgia outpaced the national average in issuing payments within seven days by 20 percent paying 63% of claims compared to the national average of 43%. This USDOL metric is used to judge timeliness of payments during normal, non-pandemic times.

"Georgia is leading the nation in issuing payments, while also getting more than 99% of eligible claimants paid right here in the state," said Georgia Labor Commissioner Mark Butler. "We are getting almost 80% of all eligible payments paid in 21 days or less during a pandemic and that has been no small feat."
Claimants still waiting on a payment may include those who need to prove identity, those who are involved in a fraud investigation, or those who are providing additional information for employer or wage verification. This group may also include those who are waiting on an eligibility review due to the reason of separation from their most recent employment. Those individuals who have recently filed a claim after their benefit year has ended will also have to wait on that claim to be processed before eligible payments can be issued.  Claimants are reminded when reapplying for new UI benefits to include all additional employment and their employment status information, including if they are still working or have self-employment, part-time, temporary work, or W-2 employment.  If an employer submits a new hire report and/or wages for a claimant that were not included in the UI application, this could be considered as potential fraud and will slow down the processing of claims and delay and/or cause a denial of future payments.
As of today, over 241,000 jobs are listed on EmployGeorgia for Georgians to access. These listings could include multiple positions for each job indicating a much higher number of positions available. In many cases, employers are willing to train quality candidates and assist with attainment of additional credentials. The GDOL offers online resources for finding a job, building a resume, and assisting with other reemployment needs.
The GDOL has paid over $21 billion in state and federal benefits since the beginning of the pandemic in March of this year. Last week, the GDOL issued almost $183 million in benefits, which include regular unemployment and federally funded Lost Wages Assistance (LWA) supplements, Pandemic Emergency Unemployment Compensation (PEUC), Pandemic Unemployment Assistance (PUA), Federal Pandemic Unemployment Compensation (FPUC), and State Extended Benefits.
Since week ending March 21, 2020, 4,720,125 regular UI initial claims have been processed, more than the nine years prior to the pandemic combined (4 million). Last week, regular UI initial claims totaled 28,764, down 3,617 over the week. Additionally, the agency currently has 225,587 active PUA claims.
The sectors with the most weekly regular UI initial claims processed included Accommodation and Food Services, 7,597, Administrative and Support Services, 2,483, Retail Trade, 2,165, Manufacturing, 1,807, and Health Care, 1,405.
The number of initial unemployment claims filed throughout the United States for the week ending April 24, was 553,000, a decrease of 13,000 from the previous week's revised level of 566,000.
UI benefits are taxable income and 1099-G tax forms are issued in accordance with federal law to report payments and all taxes withheld during each tax year. If you received a 1099-G tax form and did not file a UI claim yourself or your employer did not file one on your behalf, you may be the victim of UI fraud and should report the incident on the GDOL website at https://www.dol.state.ga.us/public/uiben/fraud/reportType. Select Report 1099 ID Theft at the bottom and follow the instructions. If you received a 1099-G tax form and returned the benefits or wish to return the benefits, please see detailed instructions on next steps at https://dol.georgia.gov/blog/form-1099-g-tax-information.
Resources for reemployment assistance along with Information on filing an unemployment claim and details on how employers can file partial claims can be found on the agency's webpage at dol.georgia.gov.
For more information on jobs and current labor force date, visit the Georgia LaborMarket Explorer at explorer.gdol.ga.gov to view a comprehensive report.