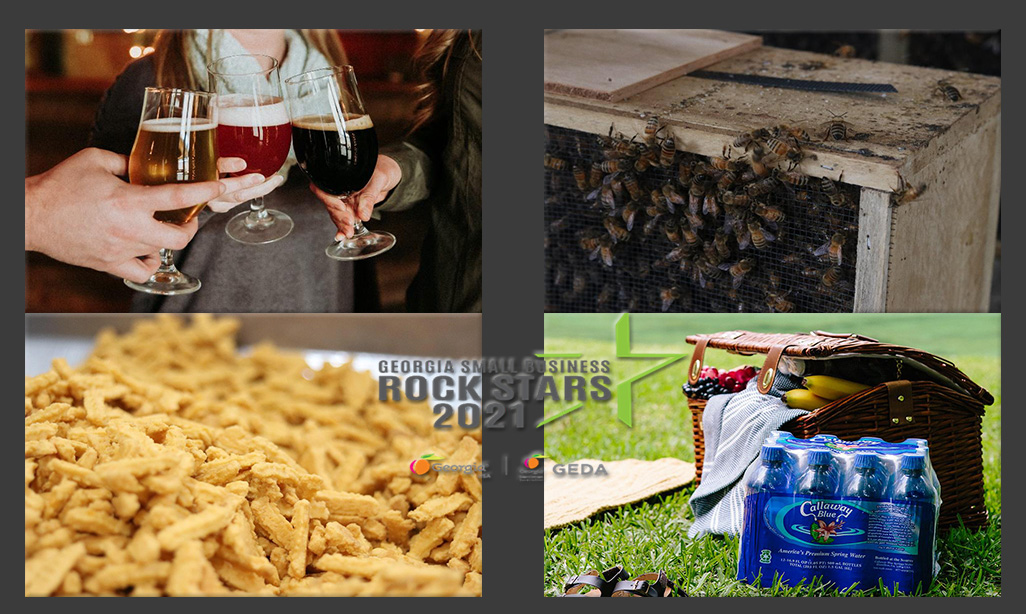 The Georgia Department of Economic Development (GDEcD) today announced its six 2021 Small Business ROCK STARS as part of the state's celebration of Georgia Small Business Week, recognized Monday, May 3, through Saturday, May 8. A small businessman himself, Governor Brian P. Kemp made the official designation through a proclamation highlighting the importance of small businesses to Georgia's economy and the critical role they play in their communities.
governors_proclamation_small_business_week kemp

Six Georgia Small Business ROCK STARS were recognized by GDEcD Deputy Commissioner of Global Commerce Scott McMurray for their unique and impactful work across their communities and the state through recorded videos. The state's Small Business ROCK STARS will also be featured on GDEcD's LinkedIn, Facebook, and Twitter platforms throughout Georgia Small Business Week and highlighted by the Georgia Economic Developers Association (GEDA).
"Small businesses take risks, create opportunities, supply incomes, generate ideas, and make sizeable impacts on their communities," said Governor Kemp. "I couldn't be more proud to celebrate the state's six Small Business ROCK STARS this year, and I extend my sincerest thanks to all of them for their hard work and dedication."
The 2021 Small Business ROCK STARS are: 
"Our Small Business ROCK STARS reflect the charm and community spirit found in every corner of the state," said GDEcD Commissioner Pat Wilson. "Each of our winners has shown incredible resilience over the past year, and it's an honor to celebrate them as we look toward a brighter future."
Small businesses make up 99.8% of all businesses in Georgia. The Georgia Department of Economic Development's Small Business team created the Small Business ROCK STAR awards as a way to salute the risks, innovations, outreach, and impact of the state's small businesses. Each of this year's winners have fewer than 100 full-time employees, are involved in charitable programs in their communities, and were founded in the State of Georgia. Since its inception, the Georgia Small Business ROCK STARS program has garnered more than 2,000 nominations and honored 33 small businesses as Small Business ROCK STARS.
"Employing more than 1.6 million Georgians across the state, Georgia small businesses are vital to our economy," said GDEcD Deputy Commissioner for Global Commerce Scott McMurray. "Operating a small business takes sacrifice and hard work, and we remain committed to helping them continue to flourish and expand across Georgia."
For individual videos featuring each of the 2021 Small Business ROCK STARS, see below:
For additional information about Georgia's Small Business ROCK STAR awards, visit: georgia.org/rockstars.