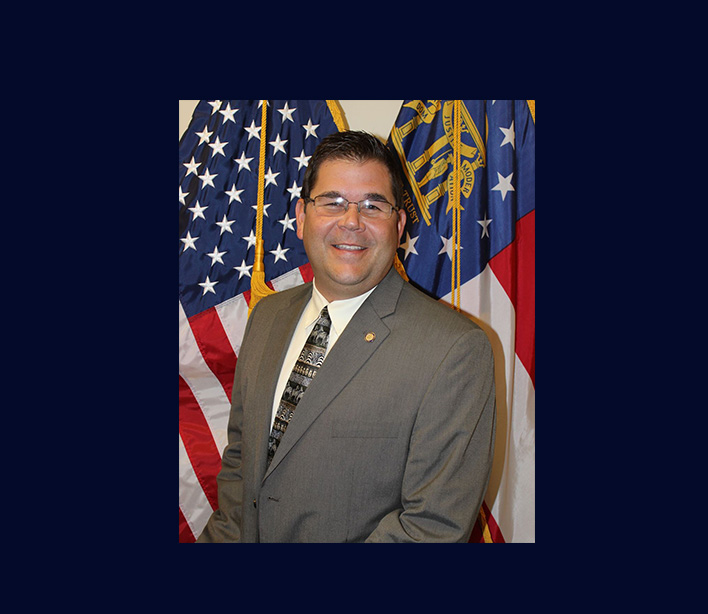 Georgia Department of Corrections (GDC) recently announced that Commissioner Timothy C. Ward named Tom McElhenney as the Americans with Disabilities Act (ADA) Statewide Coordinator.
The promotion was effective March 1, 2021.  As ADA Coordinator, McElhenney will be responsible for the oversight and review of Title II requirements of ADA.
"Tom has been a dedicated and dependable leader since beginning with the agency 28 years ago," said Commissioner Timothy C. Ward. "We are confident that his wealth of knowledge will prove invaluable in this important role."
McElhenney began his career with the Department in 1993 as a Counselor Assistant of Mental Health at the Georgia Women's Correctional Institution. He was promoted in 1995 to Counselor of Diagnostics at Baldwin State Prison and later to Counselor of General Population in 1996. McElhenney was then promoted to Senior Counselor of the same facility and in 1998 was promoted to Chief Counselor at Putnam State Prison. In 2001, he was promoted to Deputy Warden of Care and Treatment at Scott State Prison. McElhenney was promoted to Program Development Consultant of Audits and Compliance in 2003 and then in 2004 served in the same capacity in the Facilities/Probation Operations division. In 2012, he was promoted to Manager of Offender Administration, and in 2014 he was promoted to the Director of Health Services.  He was promoted in 2016 to Director of the Transitional Services Unit, where he currently serves.
McElhenney earned a Bachelor of Science degree in Psychology from Georgia College and is currently working toward his Master of Science degree in Psychology. McElhenney has completed Basic Counselor, Basic Mental Health, Hostage Negotiations, Art of Exceptional Customer Service, Performance Management, Basic Management Training, Pre-Command Training, Corrections Leadership Institute, and American Correctional Association Leadership Training.