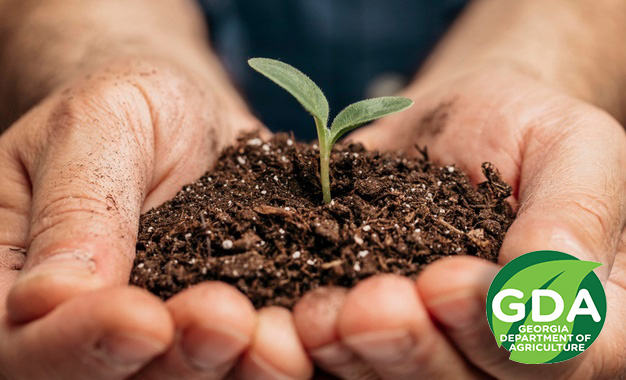 The Georgia Department of Agriculture (GDA) Commissioner Gary W. Black continues to promote the agency's support of mental health awareness for all Georgians but especially those working in agriculture, food, and hospitality sectors:

With many citizens in the state still dealing with the impacts of COVID-19 and many areas of the state still recovering from Hurricane Michael, which severely impacted Georgia's agriculture community and led to widespread losses for farmers in 2018, ongoing threats from continuing severe weather and natural disasters, these sectors are dealing with continual and ongoing stressors. Promoting self-care and mental wellness is important!
"Our efforts to support workers in agriculture, food and hospitality sectors continue as a critical response to the unique challenges we continue to face," Commissioner Black said. "We are a resilient community that looks out for one another, and we are focusing on and promoting self-care for yourself, those in your family, and your local communities."
The GDA began developing mental health resources to share with Georgia's farming community and to address ongoing factors related to COVID-19. In the fall of last year, the Georgia Department of Agriculture received a grant from USDA-National Institute of Food and Agriculture (NIFA) to promote farmer stress and outreach in the state. The Farmer Ranch Stress Assistance Network, State Departments of Agriculture (FRSAN-SDA) project is focusing on a Georgia Healthy Farmer Mindset that is taking a holistic approach to addressing stress and mental health challenges to the farming community. This is a collaborative initiative with project partners including GDA, The University of Georgia (UGA), AgriSafe, McClendon Law and Consulting, the Georgia Department of Public Health (DPH) and the Georgia Department of Behavioral Health and Developmental Disabilities (DBHDD).
Venessa Sims, Director of Emergency Management shares, "We are asking citizens today to wear green in honor of mental health awareness month to promote a healthier and more resilient Georgia! Check on those in your circle and encourage awareness of signs and symptoms of stress and mental health." The Georgia COVID-19 Emotional Support Line is a resource at 866-899-8938 for anyone who wants to talk about their pandemic-related distress."
Free bookmarks and business card-sized handouts geared toward agriculture, food service and hospitality sector employees, designed for easy and discreet sharing, are available at https://agr.georgia.gov/disaster-relief.aspx. Additional agriculture mental health resources can be found at https://agrisafe.org/healthcare/mental-health and at https://extension.uga.edu/topic-areas/timely-topics/Rural.html. For immediate assistance, call the Georgia Crisis and Access Line tollfree at 1-800-715-4225 (language assistance available) or visit https://dbhdd.georgia.gov/access-services.