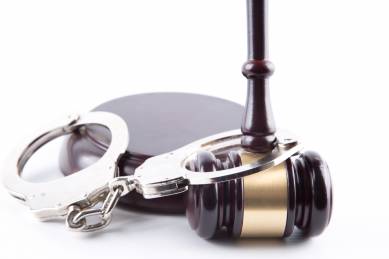 The now-former Atlanta police officer involved in the officer-involved shooting that resulted in the death of Rayshard Brooks has been charged with felony murder and 10 other criminal charges.

Fulton County District Attorney Paul Howard announced Wednesday that Garrett Rolfe, who was fired over the weekend, would stand trial on 11 counts including felony murder and a number of assault charges.
Howard said Wednesday that Brooks never displayed any "aggressive behavior" toward the officers during the nearly 42-minute exchange with officers, while referring to Brooks as 'jovial.' He went on to say that the officers failed to provide "timely" medical attention to Brooks after he was shot and that Rolfe kicked Brooks as he was lying on the ground, "fighting for his life."
The second officer at the scene, Devin Brosnan, faces three charges, "including aggravated assault for standing or stepping on Brooks' shoulder after he was shot." He has already agreed to serve as a witness for the state and testify against Rolfe, according to Howard. They also offered him a bond of $50,000 in exchange for his cooperation.
Atlanta officers responded to a call Friday night due a man, later identified as Rayshard Brooks, asleep in his vehicle and blocking the drive-thru lane. Body camera footage shows Brooks move his vehicle to a parking spot where he hits several bushes. After conducting a field sobriety test for possible DUI, officers decided to take Brooks into custody but Brooks resisted. A scuffle ensued and  Brooks began resisting. Officers attempted to restrain him and to tase him, but Brooks took possession of the taser and began to flee. Surveillance from the Wendy's shows Brooks turn around and point the taser at Officer Rolfe, who fired his duty weapon. The autopsy concluded that Brooks was shot twice in the back.
Pundits and activists alike have contended that Rolfe should have used a different form of force – of the less-than lethal variety – or allowed Brooks to flee with his taser. Case law on the matter sets a different precedent, however.
In the 1994 Supreme Court case Scott v. Henrich, 39 F.3d 912 (9th Cir. 1994) the Plaintiff argued that an officer should have used "alternate measures" prior to deadly force, basically asserting that deadly force wasn't necessary. The Court stated:
"… as the text of the Fourth Amendment indicates, the appropriate inquiry is whether the officers acted reasonably, not whether they had less intrusive alternatives available to them. Requiring officers to find and choose the least intrusive alternative would require them to exercise superhuman judgment…Imposing such a requirement would inevitably induce tentativeness by officers, and thus deter police from protecting the public and themselves. It would also entangle the courts in endless second-guessing of police decisions made under stress and subject to the exigencies of the moment."
Attorneys for the Brooks' family have stated that police should have called family members or an Uber for Brooks instead of arresting him.
The charges by Howard, who is under investigation by the Georgia Bureau of Investigation himself and is embroiled in a contentious primary election, are a substantial shift from last week's press conference during which Howard said that a taser is a deadly weapon under Georgia law. The clip of that video is below.
The district attorney said this is the 40th time his office will be prosecuting a police officer for misconduct and the 9th time a police officer has been charged in a homicide.