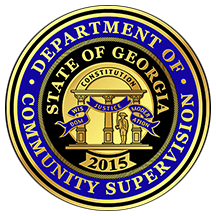 Tyrique F.  Williams, a former officer with Georgia's Department of Community Supervision, has been sentenced to federal prison for accepting bribe payments from a parolee in exchange for allowing a parolee to avoid wearing an ankle monitor, taking polygraph examinations, and attending treatment classes.
"The citizens of Georgia deserve better than Tyrique Williams," said U.S. Attorney Byung J. "BJay" Pak.  "Someone re-entering society has plenty of obstacles to overcome, but a shakedown by his parole officer is not one they expect.  Public servants are expected to possess the utmost integrity.  Williams dishonored the thousands of law enforcement officers in Georgia who serve honorably."
"It is sadly ironic that a sworn parole officer's extortion scheme was uncovered by a convicted offender who was trying to follow the rules of his parole," said Chris Hacker, Special Agent in Charge of FBI Atlanta. "The FBI makes it a priority to investigate anyone who violates their sworn duty for greed and reminds everyone that Williams is not representative of every hard working sworn officer who upholds their oath every day."
"The vast majority of the men and women in law enforcement serve our communities with honor and integrity.  Williams betrayed those values and preyed upon the citizens he was sworn to protect.  The DeKalb County District Attorney's Office stands ready with its law enforcement partners to seek out those who betray the public's trust and bring them to justice," said DeKalb County District Attorney Sherry Boston.
"Mr. Williams' conduct is unacceptable and in no way reflects the values that we stand on at DCS. There is no allowance for any misconduct or illegal activity within our Department. When informed of the allegations, DCS immediately suspended Williams from the performance of his duties pending the outcome of the investigation, and Williams subsequently resigned from employment with DCS.  Williams' actions are in no way representative of the more than 2,000 DCS employees who exhibit the highest degree of dedication, integrity, and professionalism in service to Georgia's public safety each and every day," said Brian Tukes, Director of External Affairs for the Georgia Department of Community Supervision.
According to U.S. Attorney Pak, the charges, and other information presented in court: the Georgia's Department of Community Supervision is responsible for the probation and parole supervision of over 200,000 adult felony offenders and certain juvenile offenders.
In the fall of 2014, Williams started working as a probation officer with the Department of Community Supervision. From 2016 to 2018, the Department of Community Supervision managed a parolee ("Parolee"), who had previously served 14 years in prison. While on parole, the Parolee completed a number of courses and treatment classes and the Parolee never incurred a parole violation.  Nevertheless, once Williams became responsible for the supervision of the Parolee, Williams told the Parolee that additional conditions and restrictions would be placed on the Parolee.
On April 19, 2018, Williams visited the Parolee's residence and displayed a hand written note reading in substance: '$3,000, no polygraph, no ankle bracelet, no supervision fee, yes or no?'  After reading the note, the Parolee told Williams that he would pay him the $3,000.  The Parolee then contacted the Federal Bureau of Investigation ("FBI") and reported Williams' extortionate demand.
On April 27, 2018, in a meeting recorded by the FBI, the Parolee met with Williams at the Georgia Department of Community Supervision in Decatur, Georgia. During the meeting, Williams led the Parolee to a secluded area of the building, where the Parolee paid Williams $1,000 in cash.  Williams told the Parolee that in exchange for a second $3,500 bribe payment, Williams would not require the Parolee to wear an ankle monitor or submit to a polygraph examination.
On May 4, 2018, in a meeting recorded by the FBI, the Parolee met with Williams at a fast food restaurant in Stone Mountain, Georgia. In the bathroom of the fast food restaurant, the Parolee paid Williams $3,500 in cash.
Notably, after the Parolee paid the two bribe payments, Williams did not make the Parolee take a polygraph examination, wear an ankle bracelet, or attend any additional treatment classes.
On May 21, 2019, Tyrique F. Williams, 25, of Atlanta, Georgia, pleaded guilty to one count of Extortion under the Color of Official Right. For his crime, Williams was sentenced to one year, and one day in federal prison to be followed by three years of supervised release.
This case was investigated by the FBI, DeKalb County District Attorney's Office, and the Georgia's Department of Community Supervision.
Assistant U.S. Attorneys Jeffrey W. Davis and Leanne M. Marek prosecuted the case.
Information from US Department of Justice.