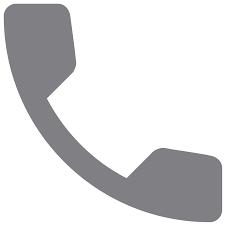 The Federal Communications Commission voted on Thursday to make clear that voice service providers may aggressively block unwanted robocalls before they even reach consumers.
Specifically, the Commission approved a rule to allow voice service providers to block unwanted calls based on 'reasonable call analytics' as long as customers are informed and have an opportunity to opt out of the blocking.
The FCC says this "empowers providers" to protect their customers from unwanted robocalls before those calls even reach the customers' phones.
From the press release issued Thursday:
While many phone companies now offer their customers call blocking tools on an opt-in basis, the Declaratory Ruling clarifies that they can provide them as the default, thus allowing them to protect more consumers from unwanted robocalls and making it more cost-effective to implement call blocking programs.
The ruling also clarifies that providers may offer their customers the choice to opt-in to toolsthat block calls from any number that does not appear on a customer's contact list or other "white lists." This option would allow consumers to decide directly whose calls they are willing to receive. Consumer white lists could be based on the customer's own contact list, updated automatically as consumers add and remove contacts from their smartphones.
Chairman Ajit Pai also released a statement:
In the three weeks since I announced that the FCC would be voting on my proposal to allow telephone companies to block unwanted robocalls by default, I've heard from many Americans across the country. Here is a sampling of what they've had to say.
"I read with great delight in the [Wall Street Journal] today that you are proposing to allow
[carriers] to analyze network traffic to spot and block certain robocalls. Please, please, please do so. I am retired and have been on the do not call list for years. I get at least 5 spam calls per day or telemarketer calls. I have stopped answering my telephone unless the caller name is displayed."
"Please respect the wishes of a vast majority of citizens who wish to free their lives from automatic robot calling. Stop robocalls!"
"[D]o not side with the businesses that want to harass our fellow citizens. We are getting
international and domestic robo calls [sic] at all hours of the day including the early AM hours from countries like Lithuania. This needs to stop."
The FCC is working to, as Chairman Pai says, "stop the scourge of illegal robocalls." He has made combatting unlawful robocalls and malicious caller ID spoofing his top consumer protection priority.
The FCC says "unwanted calls are far and away the biggest consumer complaint to the FCC with over 200,000 complaints each year—around 60 percent of all the complaints we receive. Some private analyses estimate that U.S. consumers received approximately 2.4 billion robocalls per month in 2016. Unfortunately, advancements in technology make it cheap and easy to make robocalls and to "spoof" caller ID information to hide a caller's true identity."