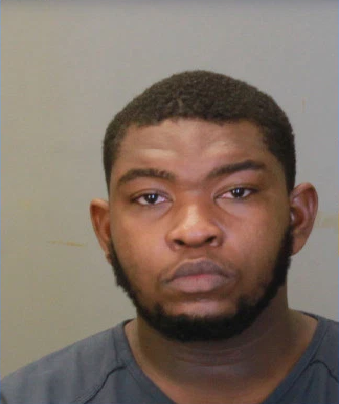 A Columbus man with a prior felony conviction was sentenced to 130 months in prison after pleading guilty to three firearm charges, said Charles "Charlie" Peeler, the U.S. Attorney for the Middle District of Georgia. Anthony Kimbrough, 24, of Columbus, Georgia previously pleaded guilty to two counts of possession of a firearm by a convicted felon and one count of possession of a firearm in furtherance of a drug trafficking crime.

U.S. District Judge Clay Land sentenced Mr. Kimbrough on Tuesday, October 15, 2019 to 130 months in federal prison for his crimes. After he is released from federal prison, Mr. Kimbrough will serve three years of supervised release. There is no parole in the federal system.
"To all convicted felons:  It is illegal for you to possess guns.  Felons caught with guns and those who possess guns in furtherance of drug trafficking will be prosecuted in Middle Georgia, and the punishment is severe" said Charlie Peeler, the U.S. Attorney. "We are working closely with our law enforcement partners to reduce violent crime in our communities, and removing guns from the hands of convicted criminals and drug traffickers is a common sense step toward achieving this goal. I want to thank the Columbus Police Department and the FBI for their work in this case."
According to the signed plea agreement, Mr. Kimbrough was arrested in April and August 2018. During each encounter with law enforcement, the defendant was the passenger in a car stopped for a traffic violation. Mr. Kimbrough was found each time to be in possession of at least one gun (a 9mm FMK Patriot in April 2018 and a Glock 22 and a 9 mm pistol in August 2018), several different smaller amounts of drugs, including fentanyl, heroin and crack cocaine, and drug distribution paraphernalia. At the time of his arrests, Mr. Kimbrough was on probation for a prior felony drug conviction in Muscogee County Superior Court.  He admitted to possessing the Glock 22 and 9 mm pistol while trafficking drugs.
This case was prosecuted as part of Project Safe Neighborhoods (PSN), the centerpiece of the Department of Justice's violent crime reduction efforts. PSN is an evidence-based program proven to be effective at reducing violent crime. Through PSN, a broad spectrum of stakeholders work together to identify the most pressing violent crime problems in the community and develop comprehensive solutions to address them. As part of this strategy, PSN focuses enforcement efforts on the most violent offenders and partners with locally based prevention and reentry programs for lasting reductions in crime.
The case was investigated by the Columbus Police Department and the FBI. Assistant U.S. Attorney Amelia G. Helmick prosecuted the case for the Government.