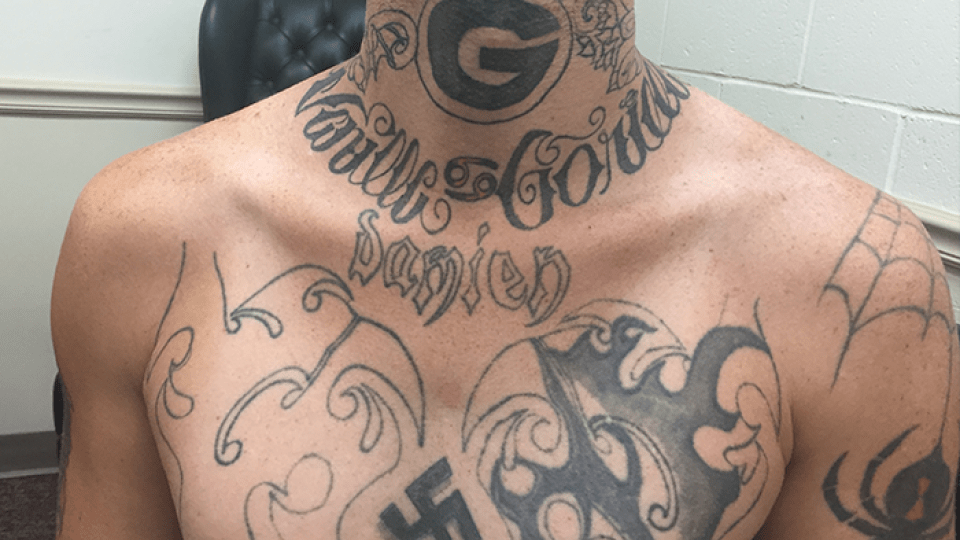 After final guilty plea, two other defendants draw long prison terms
In the eight months since Operation Vanilla Gorilla became the largest-ever takedown of associates of the Ghostface Gangsters criminal street gang, all 43 defendants indicted in the firearms and drug trafficking investigation have now been convicted of their crimes.
Kenneth L. Jenks, a/k/a "Juno," 40, of Savannah, is the final defendant in the 93-page, 83-count indictment to enter a guilty plea in the operation, which was conducted by the Organized Crime Drug Enforcement Task Force (OCDETF) from 2015 through 2018, said Bobby L. Christine, U.S. Attorney for the Southern District of Georgia. On Wednesday, July 17, Jenks pled guilty in U.S. District Court to Possession of Methamphetamine and will be sentenced at a later date.
A day earlier, U.S. District Judge R. Stan Baker sentenced Nick Penfield, a/k/a "Picnic," 22, of Savannah, to 210 months in federal prison to be followed by five years of supervised release. There is no parole in the federal system. Penfield pled guilty to Conspiracy to Possess with Intent to Distribute 5 Grams or more of Methamphetamine. Evidence presented in court filings and testimony demonstrated that Penfield; his brother Cody Penfield, 28, of Savannah; and their father Mike Penfield, 54, of Pooler, Ga., were associates of the Ghost Face Gangsters and distributed kilogram quantities of crystal methamphetamine. Nick Penfield was the first of the three to be sentenced.
The same day, Judge Baker sentenced Devon Aines, a/k/a "Devon Johnson," 33, of Savannah, to 171 months in prison, to be followed by three years of supervised release. Aines and his brother, Trevor Aines, a/k/a "Sticks," 29, of Garden City, Ga., were convicted of Conspiracy to Possess with Intent to Distribute Methamphetamine. According to court records, Devon Aines associated with Ghost Face Gangsters, distributed methamphetamine, and used threats of violence to collect drug debts. Trevor Aines awaits sentencing.
"Operation Vanilla Gorilla is a stellar example of federal, state and local law enforcement professionals and prosecutors working together to target and dismantle a violent, drug-trafficking criminal street gang," said U.S. Attorney Christine. "The swift convictions and significant sentences of every defendant indicted in this operation demonstrates the value of cooperation between and amongst the agencies involved. It takes a network to dismantle a network."
Beau Kolodka, Assistant Special Agent in Charge of the Atlanta Field Division of the Bureau of Alcohol, Firearms, Tobacco and Explosives (ATF) said, "ATF will continue to dedicate federal resources in conjunction with those crucial law enforcement contributions of local agencies to the pursuit of eradicating and forestalling criminal gang activity."
Operation Vanilla Gorilla was investigated under the Organized Crime Drug Enforcement Task Forces (OCDETF), the premier U.S. Department of Justice program to dismantle multi-jurisdictional drug trafficking organizations. The case was investigated by the ATF, the Georgia Bureau of Investigation (GBI), the Drug Enforcement Administration (DEA), the Chatham County Narcotics Team (CNT), the Georgia Department of Corrections Intelligence Division, the Savannah Police Department, the Chatham County Sheriff's Office, the Bryan County Sheriff's Office, the Richmond Hill Police Department, the Pooler Police Department, the Effingham County Sheriff's Office and the Bloomingdale Police Department, with assistance from the U.S. Marshals Service.
This case was prosecuted by Assistant U.S. Attorneys E. Greg Gilluly Jr. and Frank Pennington.
This is a press release from the US Department of Justice.