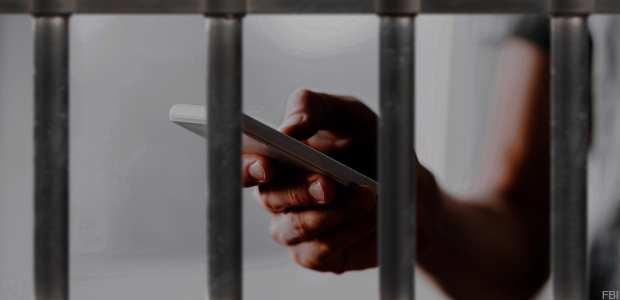 Contraband cell phones inside the prison were used to orchestrate the deals
The third and final defendant in a prison smuggling scheme has been sentenced.
The U.S. Attorney's Office announced last week that Crystal Avery, who schemed to smuggle drugs to inmates in prison, was sentenced on June 20, 2019.
The 37-year-old, of Lithia Springs, GA, was sentenced by the Honorable W. Louis Sands to 48 months imprisonment on her admission of guilt to Possession with Intent to Distribute Methamphetamine.
Two co-conspirators have already been sentenced. Former Calhoun State Prison inmate, Cody Brousshard, 35, of Lawrenceville, GA previously pleaded guilty to Conspiracy to Possess with Intent to Distribute Methamphetamine and was sentenced on April 30, 2019 to serve 144 months imprisonment consecutive to his state sentences by the Honorable Leslie A. Gardner.  Timothy Bailey, 31, of Lawrenceville, GA was sentenced to 36 months in prison for Possession with Intent to Distribute Methamphetamine by U.S. District Judge Sands. Mr. Bailey also previously pleaded guilty to his crime. There is no parole in the federal system.
From a press release:
According to the facts in the plea agreements, Mr. Brousshard was an inmate in Calhoun State Prison and directed the acquisition, packaging and delivery of methamphetamine to two Georgia prisons on several occasions. Mr. Brousshard admitted to using a cell phone, illegally hidden inside the prisons, to direct the methamphetamine deliveries inside both Dooly State Prison and Calhoun State Prison, where he was transferred. Mr. Bailey and Ms. Avery were caught by Calhoun County deputies in May 2018 shortly after hiding a camouflaged bundle containing 57 grams of methamphetamine in a field behind Calhoun State Prison for an inmate work detail to retrieve and smuggle inside the prison.
"Contraband cellphones are being used being used by inmates to control the activity of large criminal networks operating outside the prisons, and we consider this a major threat to the safety of citizens not only in the Middle District, but throughout the nation," said Charlie Peeler, the U.S. Attorney for the Middle District of Georgia. "These cell phones are weapons being used by incarcerated, convicted criminals to continue to wreak havoc both inside and outside prison walls. I am proud of the work our office and our law enforcement partners are doing to combat this emerging threat."
The case was investigated by the Calhoun County Sheriff's Department, the Georgia Department of Corrections and the Drug Enforcement Administration. Assistant United States Attorney Leah McEwen prosecuted the case for the Government.