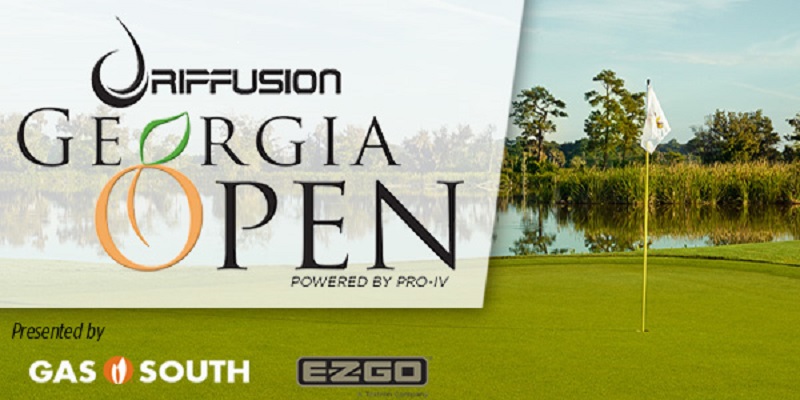 One of the state's premier golf tournaments opens today in Richmond Hill.
The Georgia Open, an annual 72-hole championship, will be contested Thursday through Sunday at the Ford Plantation.
The event attracts a large number of players from across the state as the field is comprised of professional and amateur golfers, Georgia PGA members and also apprentices.
The tournament has been won by a current or recent touring professional all but three of the last 22 years.
Last year, longtime PGA Tour member and PGA Life member Paul Claxton won the tournament. The Claxton native finished four strokes ahead of mini-tour players Tim O'Neal from Savannah, Jimmy Beck of Columbus and Dylan Freeman of St. Simons Island.
The 2017 champion will be back in the field as he tries to go back-to-back.
Other past winners include Hugh Moore, Tommy Aaron, Steve Melnyk, DeWitt Weaver Jr., Larry Nelson, Gene Sauers, Franklin Langham, Bryant Odom, Roberto Castro and Jonathan Frickle.
This will be the third consecutive year that the Georgia Open has been held at the Ford Plantation which is situated within a private community on the banks of the Ogeechee River.
The course was designed by renowned architect Pete Dye, the same course designer who also built the famous Stadium Course at TPC Sawgrass in Ponte Vedra Beach, Fla.
Top players scheduled to play in the tournament this year include pros Matt Nagy of Acworth who finished second in 2012, Sonny Skinner, a five-time PGA senior player of the year, and Mark Slivers of Savannah.
Amateurs who could contend for the championship this week are David Noll Jr. of Dalton, Kennesaw State senior Wyatt Larkin of Morganton who won the Atlanta Open last year and Chris Waters from Atlanta, the 2017 Georgia State Golf Association Player of the Year.
The event is hosted by the Georgia PGA. Its next big event, the Georgia PGA Championship, is slated for Aug. 27-29 at the Sea Island Golf Club.
Several qualifying tournaments for the Georgia Open were held throughout the state during July. The last qualifier, a second-chance event, was held Monday at Ford Plantation.
A pro-am tournament was held Wednesday on the eve of the opening round.
Thursday's first round is scheduled for a 7:30 a.m. start off both the first and 10th tees.
For further information and results from the Georgia Open, click here.