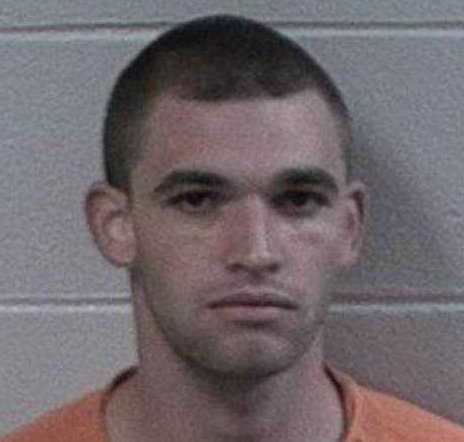 DJ Driggers admitted meth trafficking, firearms possession

A former professional baseball player has been sentenced to nearly five years in federal prison for his role in a drug trafficking network dismantled in Operation Vanilla Gorilla.
Darren J. Driggers, also known as "DJ" and "eBay," 26, of Bloomingdale, Ga., was sentenced to 57 months in prison by U.S. District Judge R. Stan Baker for Conspiracy to Possess with Intent to Distribute and to Distribute Controlled Substances and for possession of a firearm by a convicted felon, said Bobby L. Christine, U.S. Attorney for the Southern District of Georgia.
At the completion of his incarceration, Driggers will be on supervised release for three years. There is no parole in the federal system. Because he was on probation when he committed his offense, his federal sentence will be served consecutively to his sentence for violating probation.
In November 2018, a federal grand jury indicted Driggers and 42 other defendants as part of Operation Vanilla Gorilla, an Organized Crime Drug Enforcement Task Forces (OCDETF) investigation into a drug trafficking organization associated with the Ghost Face Gangsters, a violent criminal street gang. Of the 43 defendants, 41 have been convicted of federal charges in this multi-district case.
According to information presented in court filings and testimony, Driggers and other conspirators, including associates of the Ghost Face Gangsters, distributed crystal methamphetamine throughout southern Georgia. Driggers, a convicted felon, also possessed and sold stolen firearms to conspirators to assist the drug trafficking organization by promoting a climate of fear. During the investigation, Driggers bragged to federal agents that he was nicknamed "eBay" because he sold stolen goods via social media platforms.
Prior to his criminal activity, Driggers was selected in June 2012 in the 22nd round of the Major League Baseball draft by the Detroit Tigers. The following year he received a 50-game suspension after failing a drug test, and in January 2014 he was released from the MLB after positive drug screens. Driggers explained to the United States Probation Office that "I decided I liked meth better than baseball."
"DJ Driggers was a gifted athlete who did what thousands of hard-working athletes can only dream about: He was chosen to play professional sports," said Bobby L. Christine, U.S. Attorney for the Southern District of Georgia. "Instead, he fouled out of his once-promising career by abusing illegal drugs, squandering a truly major-league opportunity and will now spend half a decade in prison for gun and drug charges."
"This is yet another example of the law enforcement community working together to make our streets and communities a safer place to live, said Beau Kolodka, Assistant Special Agent in Charge of the Atlanta Field Division of the Bureau of Alcohol, Tobacco, Firearms and Explosives (ATF). "Dismantling these violent drug trafficking networks continues to be a priority for ATF and our law enforcement partners."
"Methamphetamine continues to dominate the country as the most abused illicit drug," said Jamie Jones, Special Agent in Charge of the Savannah Office of the Georgia Bureau of Investigation (GBI). "Driggers is just one of many victims whose lives have been destroyed because of meth. However, Driggers made the decision to become a distributor of this poison, which in turn affected countless others. This was his downfall, as distributors become targets of law enforcement and go to prison or in some cases end up dead in the street. Fortunately for Driggers, he goes to prison and not the graveyard."
Operation Vanilla Gorilla was investigated under the Organized Crime Drug Enforcement Task Forces (OCDETF), the premier U.S. Department of Justice program to dismantle multi-jurisdictional drug trafficking organizations. The case was investigated by the ATF, the Drug Enforcement Administration (DEA), the GBI, the Chatham County Narcotics Team (CNT), the Georgia Department of Corrections Intelligence Division, the Savannah Police Department, the Chatham County Sheriff's Office, the Bryan County Sheriff's Office, the Richmond Hill Police Department, the Pooler Police Department, the Effingham County Sheriff's Office and the Bloomingdale Police Department, with assistance from the U.S. Marshals Service.
This case was prosecuted by Assistant United States Attorneys E. Greg Gilluly Jr. and Frank Pennington.
This is a press release from the US Department of Justice