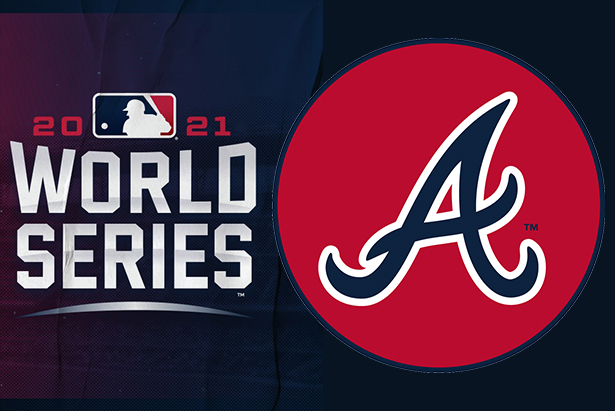 After a Game 1 win Tuesday night(6 – 2) and a Game 2 loss Wednesday night(2 – 7), the Atlanta Braves will play the Houston Astros again tonight in Game 3 of the World Series at 8:09 pm ET. They'll be playing on their home turf tonight at Truist Park.
Braves Game 3 lineup: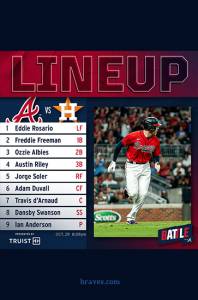 ---
Grammy Award Winner Zac Brown will perform the National Anthem.
Delivering the game ball will be Angel Ortiz, a freshman at Moore Middle School and member of Boys & Girls Clubs of Metro Atlanta. Ortiz will be accompanied by former Braves outfielder Jeff Francoeur.
Hall of Famer, Braves Legend and 1995 World Series Champion, Chipper Jones will announce "Play Ball!"
---
The Braves will be wearing red jersey's tonight for RED OUT.
---
The 2021 World Series schedule, subject to change, can be viewed in its entirety at MLB.com/postseason. All games on FOX will be available to MLB.TV subscribers who are authenticated subscribers to the applicable network through a participating pay TV provider. ESPN Radio will provide live national coverage of all games of the 2021 World Series.