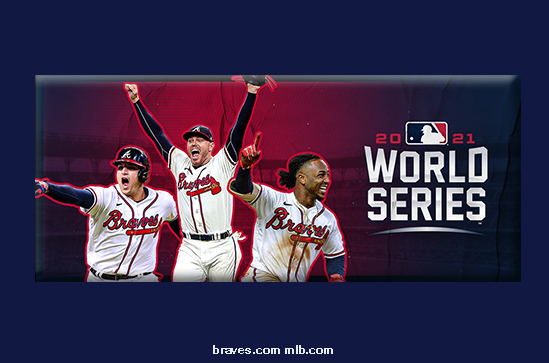 In a 4 – 2 win Saturday night against the Los Angeles Dodgers, the Atlanta Braves won the 2021 National League Championship Series. The Braves will go on to play in the first game of the World Series against the Houston Astros on Tuesday, October 26 at 8:09 p.m. ET.
This is the first pennant for the Braves since 1999.
NLCS MVP Eddie Rosario made MLB history last night batting .560 in the series.
See videos of highlights and interviews from the Atlanta Braves below: