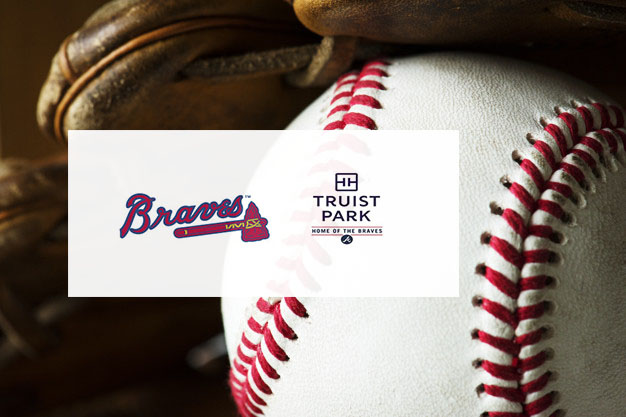 With vaccinations across the Southeast increasing and health and safety protocols still in place, the Atlanta Braves are set to resume normal Truist Park seating capacity beginning Friday, May 7 as the team begins their third homestand of the season with a series against the Philadelphia Phillies.
"We have had great success welcoming our fans back safely to Truist Park," said Derek Schiller, President and CEO of the Atlanta Braves. "Our outdoor environment, the demand from our season ticket holders and fans to watch us play in person plus safety measures which are in place make it feel that now is the right time to get back to full capacity at Truist Park."
All modified health and safety measures at Truist Park will remain in place. Measures include wearing a face covering unless actively eating or drinking, cashless concessions, mobile ticketing and ordering, and a no bag policy. Enhanced sanitization efforts throughout the ballpark will also continue. Revisions to the seating capacity or other health and safety measures will be subject to continuous review throughout the season.
Tickets for all remaining 2021 games, beginning with Friday, May 7th, are currently available at www.braves.com/tickets
For a complete list of what to expect at Truist Park in 2021, fans can find additional information at www.braves.com/letsplay
For Truist Park Tours info, visit exploregeorgia.org and mlb.com
Answers to FAQ's:
Why are you going to full capacity starting May 7?
With vaccinations across the Southeast increasing, Truist Park being an outdoor venue, and health and safety protocols in place, we are set to resume normal seating capacity.
What protocols will be in place to help keep me safe in the ballpark?
We will have enhanced sanitization and hand sanitizer stations throughout the ballpark; mobile ticketing, mobile ordering, and cashless ballpark to create a contactless experience. Masks will continue to be required throughout the ballpark, except when actively eating or drinking.
What if I am uncomfortable attending a game in full capacity that I already have a ticket for?
You can email ticketsales@braves.com and request your ticket(s) be returned to your account as credit, which can be used for a future game during the 2021 regular season. The request will need to be placed at least 48 business hours in advance of the game date you would like to return. Credit will need to be redeemed before October 3, 2021.
Are you requiring proof of vaccination to attend a game?
No, we do not require proof of vaccination.
Will you be doing temperature checks as we enter the ballpark?
No, temperature checks will not be required to enter the ballpark.
If I am an A-List Member, will I have my same sits moving forward?
As a result of expanding to full capacity, A-List Members will be returning to the seats that they originally purchased in their season ticket package.
---
Source: Atlanta Braves / MLB