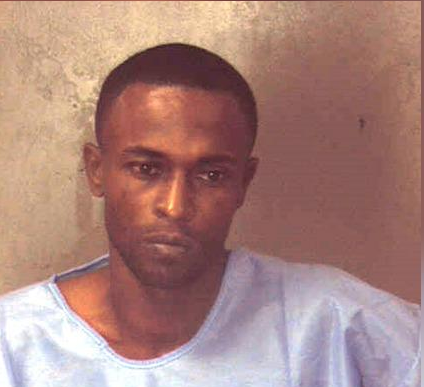 Joseph Orlando Hood, a career offender, has been sentenced following his armed robbery of three Waffle House restaurants and a DeKalb County motel.

"Hood threatened the lives of multiple citizens and law enforcement officers during his crime spree," said U.S. Attorney Byung J. "BJay" Pak. "He demonstrated a complete lack of concern for the victims in this case and justly deserved this lengthy prison sentence."
"Criminals who choose to use guns to harm or intimidate their victims have no regard for others," said ATF Special Agent in Charge Arthur Peralta.  "Mr. Hood initiated those acts of violence and his actions placed many innocent people at risk of great bodily harm or worse."
According to U.S. Attorney Pak, the charges, and trial transcript: Hood robbed three Waffle House restaurants and a motel during a one-week span. Two of the restaurant robberies occurred on the same day. Hood shot at a customer during one of the Waffle House robberies. While he missed the customer, Hood nearly struck a Waffle House employee. During the motel robbery, Hood hit an employee on the head with the butt of his gun, knocking the employee unconscious.
Hood's robbing spree ended during the early morning hours of November 17, 2016. That day, Hood entered a local bar and grill restaurant and walked towards a backroom where customers were seated. Hood pointed two firearms at the customers and demanded money. While Hood was taking money from the customers, one of the men tried to escape.  Hood fired his gun at the man and chased him through the Bar, while firing additional rounds.
After fleeing the restaurant, Hood exchanged gunfire with the bar's owner. During the gun battle, the bar owner shot Hood in the leg.  Hood then fled to a nearby apartment complex, where DeKalb County police officers arrested him. The officers transported Hood to a local hospital from where Hood subsequently escaped. Shortly after, Atlanta Police officers apprehended him.
Joseph Orlando Hood, 32, of Scottsdale, Georgia was sentenced by U.S. District Judge Steve C. Jones to 39 years in federal prison, followed by five years of supervised release. On February 12, 2019, a jury found Hood guilty of four counts of Hobbs Act robbery and four counts of brandishing a firearm during those robberies.
This case was investigated by the Bureau of Alcohol, Tobacco, Firearms and Explosives and the DeKalb County Police Department.
Assistant U.S. Attorneys Dash A. Cooper and Joseph Plummer prosecuted the case.
This case was brought as a part of Project Safe Neighborhoods (PSN).