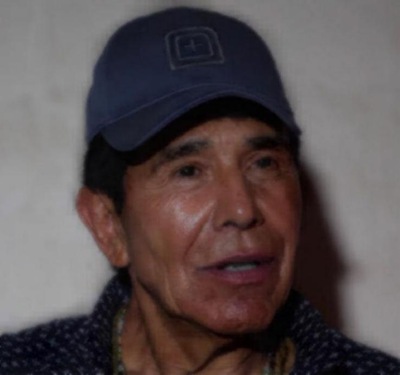 United States seeks forfeiture of real estate in Mexico purchased by cartel leader Rafael Caro Quintero with proceeds of his drug trafficking organization
Defendant was previously indicted in the Eastern District of New York for leading a Continuing Enterprise and Conspiring to murder DEA Special Agent Enrique "Kiki" Camarena
A civil complaint against eight real properties located in and around Guadalajara, Mexico was unsealed last week in federal court in Brooklyn. The properties described in the complaint are alleged to have been purchased by Rafael Caro Quintero with drug proceeds obtained through his leadership of the Caro Quintero drug trafficking organization, a faction of the Mexican organized crime syndicate known as the Sinaloa Cartel.
Drug Enforcement Administration New York Division Special Agent in Charge Ray Donovan and United States Attorney for the Eastern District of New York Richard P. Donoghue announced the complaint.
"The atrocities of Rafael Caro Quintero are not forgotten, and the history of the terror that he has inflicted serves as a constant reminder to the DEA that we will never stop the pursuit for justice," said DEA Special Agent in Charge Donovan. "We are proud to show the world, with the unsealing of this civil complaint, that DEA's commitment to uncover Caro Quintero's infrastructure and criminal associates is unwavering. DEA will never forget. We will not relent."
"Today's efforts to seize properties Caro Quintero purchased with blood money reaped from the drug trafficking, addiction and violence he sowed in the United States and Mexico is just the latest step in our pursuit of justice," said United States Attorney Donoghue. "We will never forget that Caro Quintero is responsible for the murder of Special Agent Camarena and he now faces a stark choice between the only available endings – an American prison or a Mexican grave, and now is the time to choose." Mr. Donoghue extended his grateful appreciation to the DEA New York Division Organized Crime and Drug Enforcement Strike Force, as well as the DEA Raleigh Resident Office and DEA Mexico City Country Office for their assistance with the case.
According to the forfeiture complaint, between January 1980 and March 2015, the Caro Quintero drug trafficking organization was involved in the transportation of multi-ton quantities of marijuana, multi-kilogram quantities of methamphetamine and multi-kilogram quantities of cocaine from Mexico to the United States. As part of its investigation, law enforcement learned that Caro Quintero used proceeds from the sale of illegal narcotics to purchase real estate in and around his home area of Guadalajara. Caro Quintero allegedly placed the properties in the names of family members to conceal his ownership of the properties and use of illegal proceeds to purchase them, and to prevent Mexican authorities from seizing them.
Caro Quintero is a fugitive from several indictments in the United States, and is on the FBI's list of "Ten Most Wanted" criminals. In April 2018, an indictment was unsealed in federal court in Brooklyn charging Caro Quintero with leading a continuing criminal enterprise and other crimes, including his participation in the 1985 kidnapping, torture and murder of DEA Special Agent Enrique "Kiki" Camarena. A $20 million reward provided by the United States Department of State is being offered for information leading to his capture.
The New York Strike Force, a crime-fighting unit comprising federal, state and local law enforcement agencies supported by the Organized Crime Drug Enforcement Task Force and the New York/New Jersey High Intensity Drug Trafficking Area.
The Strike Force is housed at the DEA's New York Division and includes agents and officers of the DEA; the New York City Police Department; the New York State Police; Immigration and Customs Enforcement – Homeland Security Investigations; the U. S. Internal Revenue Service Criminal Investigation Division; the Bureau of Alcohol, Tobacco, Firearms and Explosives; U.S. Customs and Border Protection; U.S. Secret Service; the U.S. Marshals Service; New York National Guard; the Clarkstown Police Department; U.S. Coast Guard; Port Washington Police Department; and New York State Department of Corrections and Community Supervision.
The government's case is being prosecuted by Assistant United States Attorney Brendan G. King of the Office's Asset Forfeiture Unit, and Gina M. Parlovecchio, Michael P. Robotti, Erin Reid and Patricia E. Notopoulos of the Office's International Narcotics and Money Laundering Section.
This is a press release from the DEA.