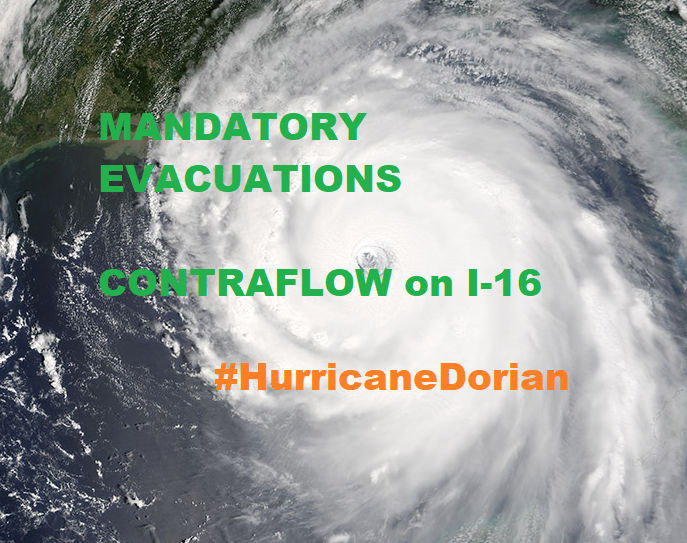 Governor Brian Kemp is expected to issue a mandatory evacuation orders for areas east of Interstate 95 and an order for "contraflow" on Interstate 16 is expected to come along with Monday's evacuation order in anticipation of Hurricane Dorian's arrival.
The news came two hours after Kemp's office announced the Governor and his wife would be traveling to coastal Georgia on Monday morning before holding a press conference in Atlanta on Monday afternoon.
WSBtv reported that the Georgia Emergency Management Agency released information about a forthcoming mandatory evacuation of six Georgia counties east of Interstate 95 – Bryan, Chatham, McIntosh, Glynn, Liberty, and Camden counties. The Executive Order was issued at 8:53 PM on Sunday evening (and is at the bottom of the article). The mandatory evacuation will be effective as of noon on Monday, September 2, 2019.
Story continues below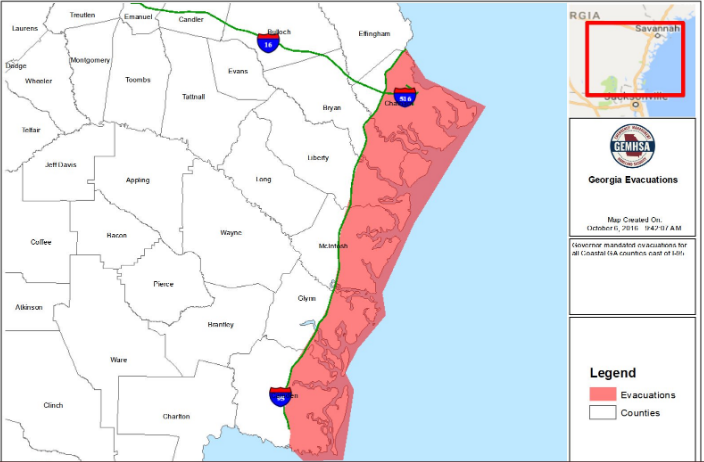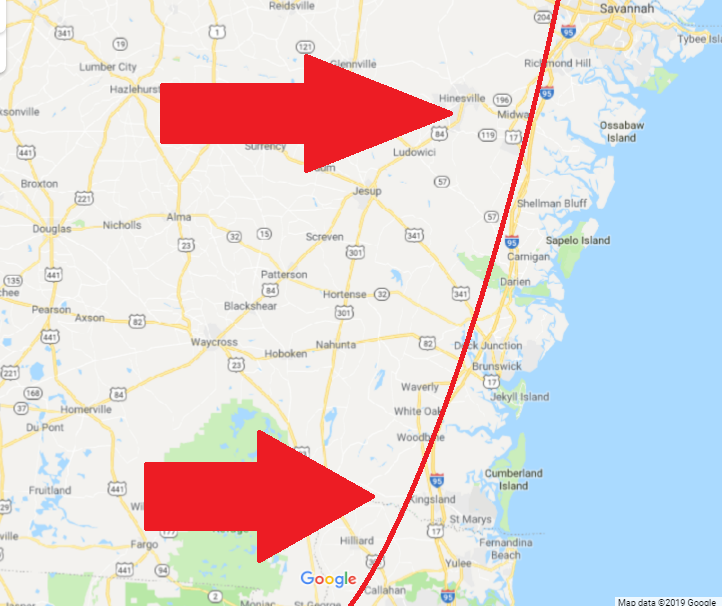 Additionally, Kemp is expected to order "contraflow" on Interstate 16, which means all 4 lanes will direct traffic to west to Macon/I-75 and drivers will not be able to return. Contraflow is not expected to begin until Tuesday, September 3rd at 8:00 A.M.
Upon receiving a mandatory evacuation order, you should leave as quickly as possible. Evacuation routes become severely congested during evacuations. Decrease the amount of time you spend in traffic by leaving sooner than later. In any area where a mandatory evacuation is in order, schools, government offices, and businesses will be closed. Everyone is directed to leave.
Those who ignore mandatory evacuation orders should be prepared to be self-sufficient for the first 72 hours after a storm.
Utilities – electricity, water and phone service – could be damaged and unavailable for extended periods of time, and high winds and water could isolate those residents for long periods of time.
In addition, public safety officials will not risk lives to respond to emergency calls in mandatory evacuation areas during the storm.
South Carolina Governor Henry McMaster has announced mandatory evacuations in the state, including Beaufort County and a portion of Jasper County.
Kemp and state officials will provide an official briefing via press conference at 4:30 PM on Monday.