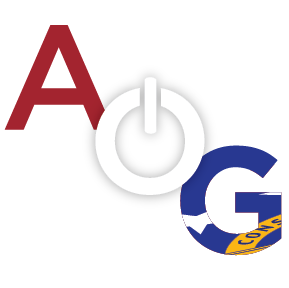 Following a long night of searching and the much anticipated apprehension of escaped BCCI inmate Benjamin Crapse the Bulloch County Sheriff's office says a Jack Russell Terrier was the one to tip off the inmates location.

Sheriff Noel Brown and Bulloch County Correctional Institute Warden Chris Hill held a press conference mid-morning on Thursday to detail the timeline.
In the Deerfield subdivision, Homeowner John Jenkins of Staghorn Road let his dog out early Thursday morning as part of the usual routine. When the dog began barking at the shed in the backyard, Jenkins became concerned as this was not the typical behavior of his dog. He grabbed his firearm and went to the shed. Around 8:05 a.m, with his wife on the phone with 911, Jenkins confronted a man, now identified as Crapse, who said he was "homeless and cold." At some point, Jenkins fired a warning shot and Crapse fled. The K9 team was immediately deployed and the inmate was surrounded some 50 feet from the shed.
The shed is roughly one half mile from the initial escape point where Crapse reportedly hopped a fence during the lunch break. The area had been locked down by authorities since noon on Wednesday.
Brown said of the entire operation, "I have one set of eyes and one set of ears. I believe in people and there is strength in numbers. The set up and hold of the perimeter kept the inmate pinned down where he could not get out."
Sheriff Brown was joined by BCCI Warden Chris Hill who said Crapse was transported to Smith State Prison upon arrest by Smith State officials. There he will face charges of escape and second degree burglary for the entrance into the shed. Both are felonies which ensure a minimum of five additional years. Hill said it is likely that Crapse will be placed in the Tier Program with limited outside time, minimal visitation – if any – and a pathway to earn back privileges.
Both Brown and Hill said a number of regional agencies assisted in the search and apprehension including GSP Aviation, GSP Troopers, GDC officers from Smith State Prison, Twin City, and Georgia State Prison, the Statesboro Police Department, K-9 units from the GDC team in Valdosta, the Bulloch County K9 team, the US Marshals, the Bulloch County transportation department, the Bulloch County solid waste department, and the facility maintenance shop staff.