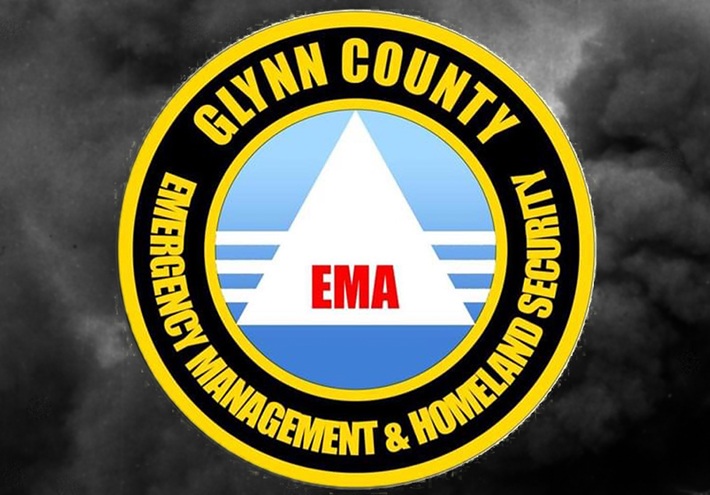 Glynn County Emergency Management shared an update today about the Pinova Plant fire:
Brunswick City Fire officials are still onsite today as the Georgia State Fire Marshall begins its inspection of the Pinova Plant fire. Crews continue to maintain the scene and spray the area as a precautionary measure. They will not release the location back to the plant until the inspection is completed. There are three investigators with the State Fire Marshall's office conducting interviews and inspecting the area.
Mutual aid departments and agencies were released at 3AM Sunday morning, Brunswick City Fire remained on scene and will remain for the rest of the day. These agencies include Glynn County Fire and Rescue, Jekyll Island Fire Department, Jacksonville Fire Department, Savannah Fire Department, Waynesville Fire Department, Camden County Fire Department, City of Jesup Fire Department, Bryan County Fire Department, Effingham Emergency Management, Wayne County Emergency Management, Georgia Emergency Management, and Glynn County Emergency Management. Georgia Forestry also contributed with an air drop over the plant. Only two injuries were reported during the event, and they were minor burns treated by paramedics onsite. Brunswick City Police Department, Glynn County Police Department, Glynn County Sheriff's Office and Georgia State Patrol were also on hand to facilitate traffic control, emergency vehicle escorts and patrols for safety.
"I am so proud of our First Responder community," said Brunswick City Fire Department Chief Tim White. "This was a Mutual Aid operation; we had every resource on hand and available to us. The response was fast, and I cannot say enough about this community."
The Environmental Protection Agency distributed air monitors around the perimeter of the plant to test and monitor air quality following the blaze. There were seven monitors at various locations engaged overnight and no levels were registered to call for public safety concerns. Wind shifts helped move the smoke plume and keep it from settling in the area. Evacuation and Shelter in Place orders were lifted at 10PM Saturday night and the City of Brunswick State of Emergency was lifted at 8AM Sunday morning. The shelter organized by the American Red Cross at Howard Coffin Park remained operational with around 30 people staying overnight.
The cause of both fires is still under investigation. Damage to the plant included some structures, but chemical tanks remained intact. The fire was in one operational area of the plant and not its entirety. Plant officials will make the decision of plant operations once the scene is released following the fire investigation.
City of Brunswick officials will meet with Pinova representatives in the coming weeks to discuss additional details regarding the fire and future inspections and preparedness.