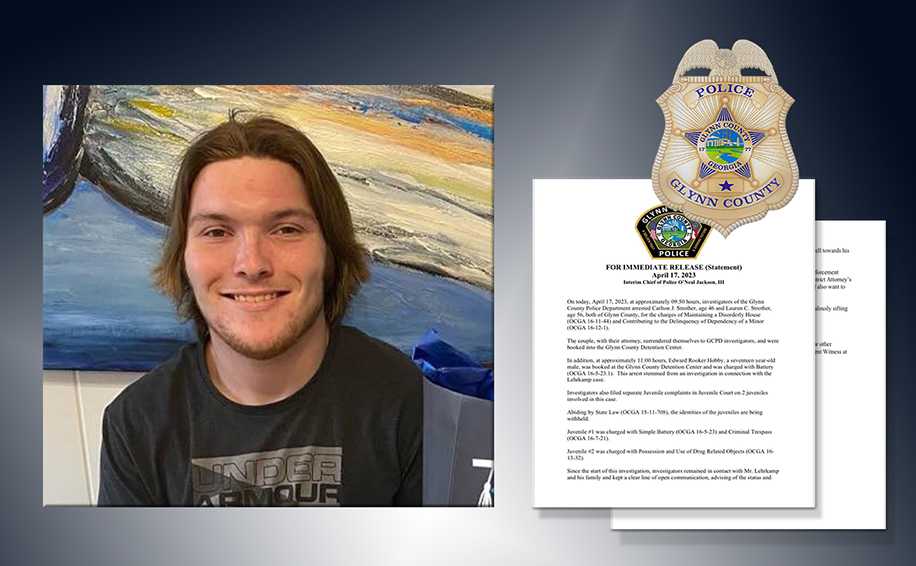 According to a press release today from the Glynn County Police Department, several individuals have been arrested and charged in connection with the Lehrkamp case.
Carlton J. Strother and Lauren C. Strother were arrested on charges of Maintaining a Disorderly House and Contributing to the Delinquency of Dependency of a minor. Edward Rooker Hobby was arrested on a Battery charge.
Two juveniles have also been charged, one with Simple Battery and Criminal Trespass, and another with Possession and Use of Drug Related Objects.
The investigation is ongoing. Read the release below. Click to enlarge.