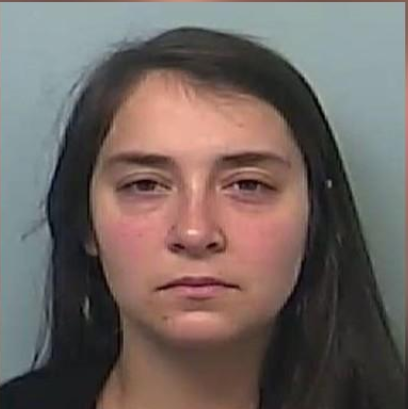 A nurse who worked in a county jail has been arrested for having a sexual relationship with an inmate.

The news was reported this week after 26-year-old Dorathy Pike was arrested for her relationship with an inmate in the Troup County jail. The Associated Press reports that Pike admitted to investigators that she was having sexual relations with an inmate.
Pike was working in the jail as part of a six-month contract with We Care which helped staff the jail's medical unit.
The Associated Press also said that the investigation began after Troup County Sheriff James Woodruff reportedly received a tip that a nurse was involved with an inmate in an inappropriate manner.
"When Woodruff approached Pike, she admitted to kissing the inmate and ultimately having sex with him. The relationship went on for about three weeks," Sheriff's Office employees were quoted saying in an AP report. The pair reportedly were connecting in the laundry room, which is across the hall from the medical unit, where the inmate was assigned to work duty.
After her arrest, Pike was booked into the Troup County jail on one felony charge of Improper Sexual Contact by Employee or Agent. The charge carries a prison sentence of five to twenty years. The inmate was not charged, but the Sheriff's Office reported he was stripped of his trustee privileges.
"Sheriff Woodruff takes these claims very serious and will not tolerate any misconduct by any person working for or representing the Troup County Sheriff's Office and will ensure that they are prosecuted to the highest extent of the law," said Sgt Stewart Smith of the Troup County Sheriff's Office.
Troup County is about an hour southwest of Atlanta.