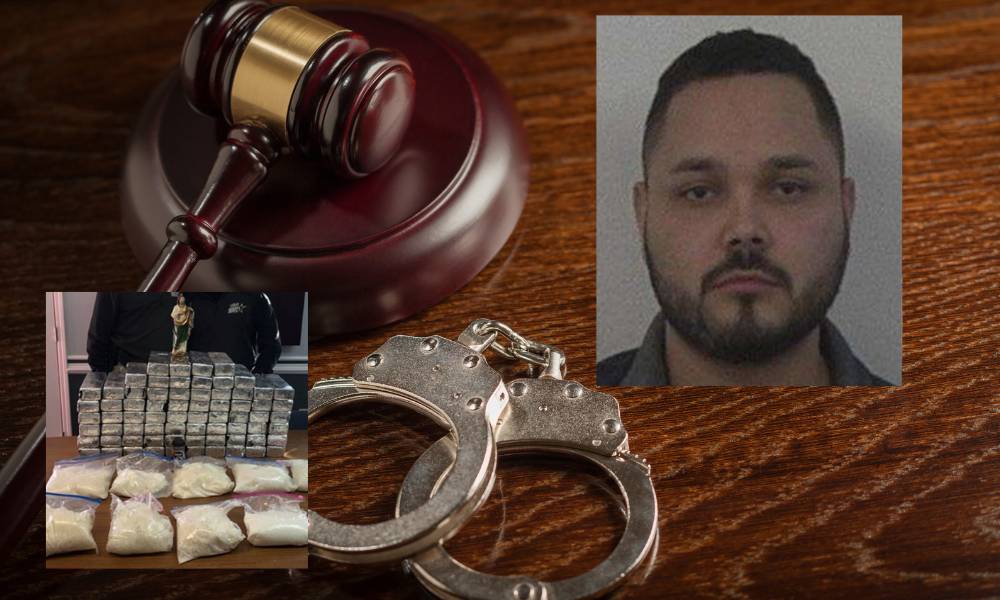 A man arrested during a routine traffic stop on I-75 carrying more than 80 kilos of "ice" methamphetamine has pleaded guilty to possession with intent to distribute methamphetamine, according to the U.S. Attorney's Office.
Charlie Peeler, the U.S. Attorney for the Middle District of Georgia, said this week that Miguel Angel Sanchez Alvarez, 24, of Ceres, California, pleaded guilty to one count of possession with intent to distribute methamphetamine before U.S. District Judge Mark Treadwell. Sanchez Alvarez faces a maximum sentence of life in prison and a $10,000,000 fine. Sanchez Alvarez will be sentenced at 10:00 a.m. on January 13, 2021.
According to the facts the Government entered in federal court, on January 31, 2019, a Lamar County deputy pulled Sanchez Alvarez over on I-75 for a traffic violation. The deputy immediately smelled marijuana emanating from the defendant's vehicle. A legal search was conducted, and the deputy located a suitcase containing a substantial amount of methamphetamine. The deputy found more methamphetamine under the driver and passenger seats and inside of the vehicle's trunk. In total, law enforcement recovered 86,903 grams of 100% pure d-Methamphetamine Hydrochloride, also known as "ice."
"The defendant was pushing a massive amount of deadly ice methamphetamine into our communities, and he will soon face severe consequences for his decision—federal prison without parole," said U.S. Attorney Charlie Peeler. "I want to thank our local, state and federal law enforcement partners for their efforts in this case."
The case was investigated by the Lamar County Sheriff's Office and the DEA. Assistant U.S. Attorney Steven Ouzts is prosecuting the case for the Government.