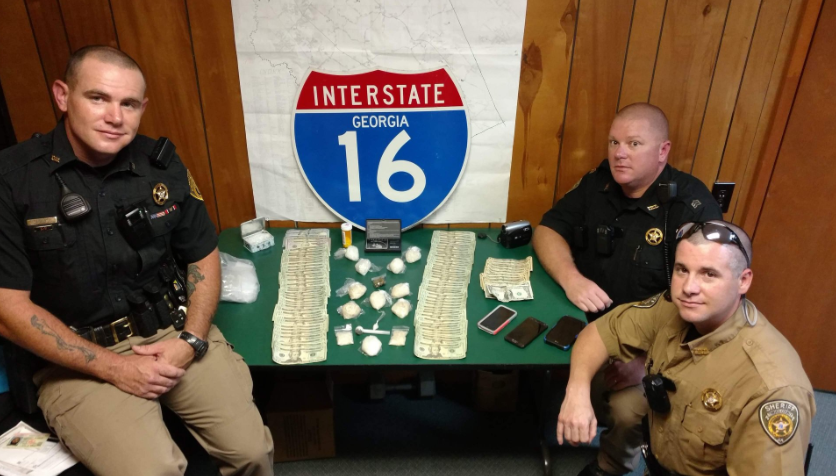 A Twiggs County woman is facing a maximum of life in prison after a jury found her guilty for attempting to sell more than 300 grams of methamphetamine, said U.S. Attorney Charles "Charlie" Peeler. Tiffany Sauls, 25, of Danville, Georgia, was convicted on July 16, 2019 for one count of Possession with Intent to Distribute Methamphetamine following a two-day trial before the Honorable Marc Treadwell. It took the jury only an hour and a half to return the guilty verdict. She will be sentenced October 22, 2019.
According to the facts presented at trial, Ms. Sauls was arrested on September 29, 2018, in Twiggs County along I-16 during a traffic stop. Officers smelled marijuana and, during the legal search, located 302.61 grams of methamphetamine with 99% purity. A digital scale as well as baggies were found during the search. A witness testified that Ms. Sauls bragged about hitting the "lottery" when she picked up the drugs from her Atlanta supplier.
"Be assured, Ms. Sauls did not win the lottery when she attempted to distribute more than three-hundred grams of methamphetamine in our state. She has earned significant prison time for her crimes," said U.S. Attorney Charlie Peeler. "The consequences of trafficking this illegal, deadly poison are severe, and we will continue to prosecute those who endanger our communities. I want to thank the Twiggs County Sheriff's Office for their work in this case."
The case was investigated by the Twiggs County Sheriff's Office, the U.S. Drug Enforcement Administration, and the Georgia Bureau of Investigation. Assistant U.S. Attorneys C. Shanelle Booker and Steven Ouzts are prosecuting the case for the Government.