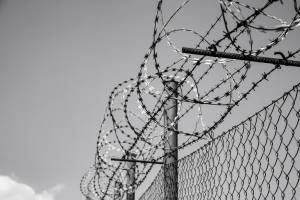 Matthew Harrell has been sentenced for his role in organizing and managing a health care fraud scheme that stole millions in Medicaid funds in Georgia, Louisiana, and Florida.
"Harrell stole over $2 million dollars from the Medicaid program," said U.S. Attorney Byung J. "BJay" Pak. "He stole those funds from several states and continued his fraud schemes even after he was released on bond.  Our office will continue to prosecute those who believe they can steal from programs designed to help citizens in need."
"The FBI makes it a priority to work with our federal and state partners to stop people from abusing government funded programs like Medicaid," said Chris Hacker, Special Agent in Charge of FBI Atlanta. "Abuse of these programs drives up their cost, hurting every single taxpayer in this country, but most importantly the low-income and elderly citizens who are entitled to the benefits they provide."
"Harrell's abhorrent actions are detrimental to the Medicaid program and the vulnerable beneficiaries it serves," said Derrick Jackson, Special Agent in Charge of the Office of Inspector General for the U.S. Department of Health and Human Services.  "We will continue working closely with State and Federal law enforcement to protect these vital government healthcare programs."
"This sentence is the result of the dedicated efforts by state and federal investigators and prosecutors from Georgia, Florida, and Louisiana who collaborated to protect the integrity of our government programs and bring down the ringleader of a multi-million dollar fraudulent scheme to steal from the taxpayers," said Georgia Attorney General Chris Carr. "We're proud to have worked together to obtain this outcome."
Florida Attorney General Ashley Moody said, "Exploiting children's personal information to steal public resources is not only reprehensible, it is illegal. This criminal even directed his employees to conceal his scheme by creating fake documents to support his fraudulent billing—of millions of dollars—to Medicaid. This man will now serve an extended sentence in prison."
According to U.S. Attorney Pak, the charges, and other information presented in court: Harrell and co-conspirators owned or worked with companies that purportedly provided mental health counseling and treatment to children and adults. These companies included Revive Athletics, Inc., R.A. Florida, Inc., Jode Counseling Treatment and Training Services, LLC, 118 Management and Consulting, Inc. and A Brighter Day, LLC.  These companies billed over $3.5 million in Medicaid claims, and received approximately $2.5 million based on fraudulent billing.
According to the indictment, Harrell and co-conspirators fraudulently used the Medicaid provider numbers of mental health service providers, including a psychologist and licensed clinical social workers, located in Georgia and Florida. Harrell's companies and related entities then used these identities to submit fraudulent Medicaid claims seeking payment for mental health services that were never provided. Harrell and his co-conspirators obtained Medicaid members numbers by stealing them from children's summer and football camp registrations, from children placed in foster care, and from stolen government a document containing the numbers of 13,000 Louisiana Temporary Assistance for Needy Families ("TANF") recipients.
Harrell attempted to conceal the fraud scheme by directing employees and contractors to create fraudulent documentation and forge provider signatures to support the fraudulent billing.  Harrell initially started the fraudulent billing scheme in Georgia and replicated the scheme in Florida and then Louisiana before his arrest. While on pretrial release in this case, Harrell opened a new company in Louisiana and continued to fraudulently bill Louisiana Medicaid until his bond was revoked and he was detained pending trial.
Harrell, 44, of Atlanta, Georgia was sentenced by U.S. District Court Judge Steve C. Jones to 11 years in federal prison, and three years of supervised release and ordered to pay $2,543,629.98, in restitution.  On December 19, 2019, Harrell pleaded guilty to one count of conspiracy to commit healthcare fraud and one count of aggravated identity theft.
Co-defendant Nikki Richardson, 44, of Fairburn, Georgia, was sentenced on January 29, 2020, to three years, and eleven months, three years of supervised release and ordered to pay $1,719,189.00 in restitution.  Co-defendant Tomeka Howard, 44, of Decatur, Georgia pleaded guilty to healthcare fraud and aggravated identity charges and was sentenced to three years' probation, with 18 months of home confinement, and ordered to pay $732,189.00 in restitution.
The case was investigated by the Georgia State Attorney General's Medicaid Fraud Control Unit, the U.S. Department of Health & Human Services, Office of the Inspector General, the Federal Bureau of Investigation and the Medicaid Fraud Control Units for Florida and Louisiana.
Assistant U.S. Attorney Jeffrey Brown, Deputy Chief of the Complex Frauds Section, prosecuted the case.  Georgia Assistant Attorney Generals Elizabeth Grofic and John Van Why also assisted with the prosecution.