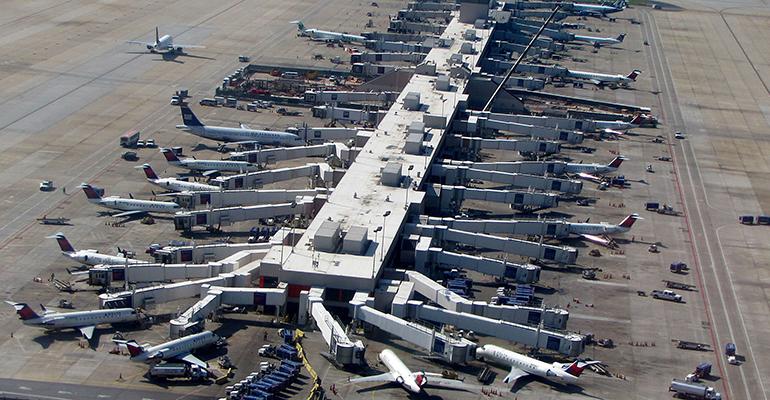 A Customs and Border Protection Officer has been arraigned on federal charges after a K9 officer alerted on two carry-on bags the officer was carrying through the Atlanta airport.
Ivan Van Beverhoudt was arraigned in federal court on charges relating to importation of cocaine, possession with the intent to distribute cocaine, and possession of a firearm in furtherance of drug trafficking.
"This officer allegedly abused his office to engage in criminal conduct," U.S. Attorney Byung J. "BJay" Pak said in a press release.  "Federal law enforcement officers take an oath to uphold the law.  When an officer violates that oath, he or she will be investigated and prosecuted to the fullest extent of the law."
"A badge and a gun should be used for protecting the public, not for bypassing security to enable criminal activity," said acting Special Agent in Charge Robert Hammer, who oversees Homeland Security Inspection (HSI) operations in Georgia and Alabama. "Corruption in law enforcement undermines the public's trust and makes all of our jobs harder."
"Van Beverhoudt allegedly abused his position as U.S. Customs and Border Protection Officer to smuggle drugs through the world's busiest airport," said DHS OIG's Acting Special Agent in Charge Ronnie Tippett.  "The public deserves better – they deserve officers who obey the laws that they are entrusted to enforce."
According to U.S. Attorney Pak, the charges, and other information presented in court:
In January 2020, Ivan Van Beverhoudt was a sworn officer with the Department of Homeland Security Customs & Border Protection ("CBP"), stationed in the U.S. Virgin Islands.  Part of Van Beverhoudt's duties was the inspection of flights to prevent the importation of controlled substances on airplanes.
On January 10, 2020, Van Beverhoudt traveled on a flight from St. Thomas, U.S. Virgin Islands, through Atlanta, on his way to Baltimore, Maryland.  At the time, Van Beverhoudt was carrying his U.S. Government-issued weapon that allowed him to bypass normal airport screening because he was a law enforcement officer "flying while armed."  When the flight arrived in Atlanta, Atlanta-based CPB officers at Hartsfield-Jackson Atlanta International Airport inspected the passengers on the flight with a K-9 handler and dog.  As Van Beverhoudt passed by the K-9 handler and the dog, the dog alerted to his two carry-on bags.
CBP officers escorted Van Beverhoudt to an interview room where Van Beverhoudt claimed to be coming through Atlanta to see a doctor in Baltimore, although he could not identify the doctor or explain how the doctor would see him on the weekend and without a medical appointment.  After the drug dog again alerted to his bags, CBP officers opened both bags and discovered 14 packages in one bag, and two additional packages in the other bag, containing a substance that field-tested positive for cocaine and weighed a total of 17.8 kilograms.
Ivan Van Beverhoudt, 40, of Saint Thomas, Virgin Islands, was arraigned before U.S. Magistrate Judge Regina D. Cannon.  Van Beverhoudt was indicted by a federal grand jury on February 4, 2020. The defendant is presumed innocent of the charges and it will be the government's burden to prove the defendant's guilt beyond a reasonable doubt at trial.
Homeland Security Investigations (HSI) and the Department of Homeland Security Office of Inspector General are jointly investigating this case. Assistant U.S. Attorney Laurel R. Boatright is prosecuting the case.