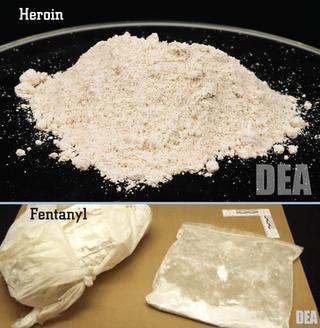 Law Enforcement Officers Seize Nine Kilos of Heroin, One Kilo of Fentanyl, from Defendant
Eric Estudillo-Carrazco, 28, of Norcross, Georgia, pled guilty yesterday before U.S. District Judge Sul Ozerden to conspiracy to possess with intent to distribute one kilogram or more of heroin, 400 grams or more of fentanyl and 5 kilograms or more of cocaine, announced U.S. Attorney Mike Hurst and Jere T. Miles, Special Agent in Charge of Immigration and Customs Enforcement's Homeland Security Investigations in New Orleans.
On November 6, 2018, Estudillo-Carrazco and two co-defendants arrived in Gulfport to sell heroin to a confidential informant. They claimed to have ten kilograms of heroin hidden in a compartment of their vehicle. All three were arrested shortly thereafter. The substance was eventually tested and found to contain nine kilograms of heroin and one kilogram of fentanyl.
That amount of fentanyl is enough to kill half a million people.
Estudillo-Carrazco will be sentenced by Judge Ozerden on November 27, 2019, and faces a maximum penalty of life in prison and a $10,000,000 fine.
Co-defendant Pablo Vega-Ontanon pled guilty and will be sentenced on September 23, 2019. He faces a maximum penalty of life in prison and a $10,000,000 fine.
Co-defendant Eder Ortega-Cassarubias pled guilty and was sentenced by Judge Ozerden on June 26, 2019, to 127 months in prison followed by five years of supervised release.
The case was investigated by Homeland Security Investigations and prosecuted by Assistant U.S. Attorney John Meynardie.