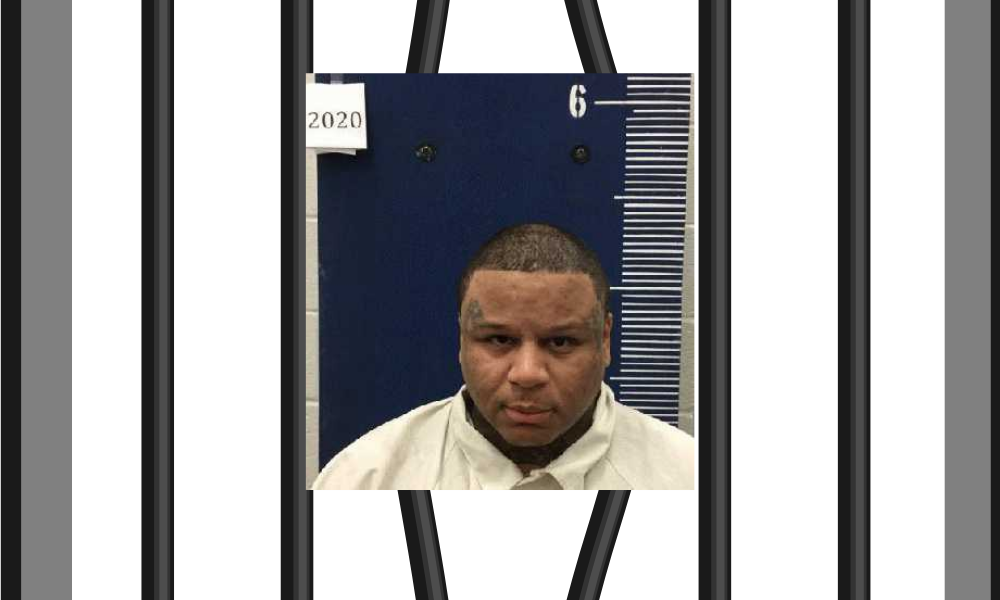 Arthur Cofield and two others have been indicted for conspiracy to commit bank fraud and money laundering.  Cofield is currently serving a prison sentence in a Georgia Correctional facility in Butts County, Georgia.
"Some prisoners aren't interested in rehabilitation or paying their debt to society," said U.S. Attorney Byung J. "BJay" Pak.  "The allure of millions of dollars in gold, coupled with contraband prison cellphones, allegedly was enough for Cofield to commit a brazen million-dollar fraud scheme from the confines of his prison cell."
"This elaborate fraud scheme is truly shocking in its scope and nature," said Tommy D. Coke, Inspector in Charge of the Atlanta Division. "The U.S. Postal Inspection Service is committed to ensuring the U.S. Mail is not utilized as a tool in this type of fraud and to holding the responsible parties fully accountable for their actions."
"The Secret Service worked closely with our partners and shared information and resources to ultimately bring this criminal to justice," said Steven R. Baisel, Special Agent in Charge of the Secret Service's Atlanta Field Office.  "Today's indictment proves that there is no such thing as anonymity for those engaging in fraudulent schemes."
According to U.S. Attorney Pak, the charges, and other information presented in court: Cofield is an inmate at the Georgia Diagnostic and Classification Prison in Butts County, Georgia, serving a 14-year sentence for armed robbery.  He is also currently under indictment in Fulton County, Georgia, charged with attempted murder.
In June 2020, using a contraband cell phone, Cofield obtained multiple means of identification for victim S.K., and gained access to an online account owned by S.K., and managed by Charles Schwab. On June 5, 2020, Cofield impersonated S.K., and called a Charles Schwab customer service representative to inquire about opening a checking account. The customer service representative informed Cofield that a form of identification and utility bill would be required to complete the verification process. At Cofield's request, a co-conspirator texted Cofield with a picture of S.K.'s driver's license and a Los Angeles, California, Department of Water and Power utility bill.
On June 8, 2020, Cofield submitted via email a purchase inquiry to Money Metals Exchange, LLC, a precious metals dealer based in Idaho, for the purchase of gold coins. Purporting to be S.K., while communicating with representatives of Money Metals Exchange, LLC, Cofield agreed to purchase 6,106 American Gold Eagle one-ounce coins for the price of $10,998,859.92. That same day, a female co-conspirator claiming to be calling on behalf of her husband contacted a Charles Schwab customer service representative and inquired about the verification procedures to initiate a wire transfer.
Later, Cofield impersonated S.K., and called a Charles Schwab customer service representative to inquire about sending a wire transfer in the amount of $11,000,000. During the call, Cofield falsely claimed to be S.K., and referenced the earlier call made by the female co-conspirator. Based on these false representations, Charles Schwab wired $11,000,000 from the account belonging to S.K., to an account controlled by Money Metals Exchange, LLC.
On June 13, 2020, Cofield hired a private security company to transport the purchased gold coins from Boise, Idaho, to Atlanta, Georgia, by chartered private plane. On June 16, 2020, the private security team landed at the Atlanta Signature Airport and met with co-defendant Eldridge Maurice Bennett. Bennett presented a false identification document to the private security team and took possession of the gold coins.
In July 2020, Cofield contacted the landowner of a six-bedroom residence located near West Paces Ferry, in Atlanta, Georgia, and offered to buy the property for $4.4 million. The landowner eventually received approximately $720,000 in cash as down payment from Eldridge Bennett and a woman Cofield described as his wife, Eliayah Bennett. At the closing on September 1, 2020, Eldridge Bennet conveyed the remaining $3.7 million in cash to the landowner.
Arthur Cofield, 29, Eldridge Bennett, 63, and Eliayah Bennett, 25, all of Atlanta, Georgia, were indicted for multiple counts of conspiracy to commit bank fraud and money laundering. Both Eldridge Bennett and Eliayah Bennett were arraigned before U.S. Magistrate Judge Justin S. Anand. Cofield is expected to be arraigned at a later date upon production from the Georgia Department of Corrections.
This case is being investigated by the U.S. Postal Inspection Service and the U.S. Secret Service.
Assistant U.S. Attorney Scott McAfee is prosecuting the case.