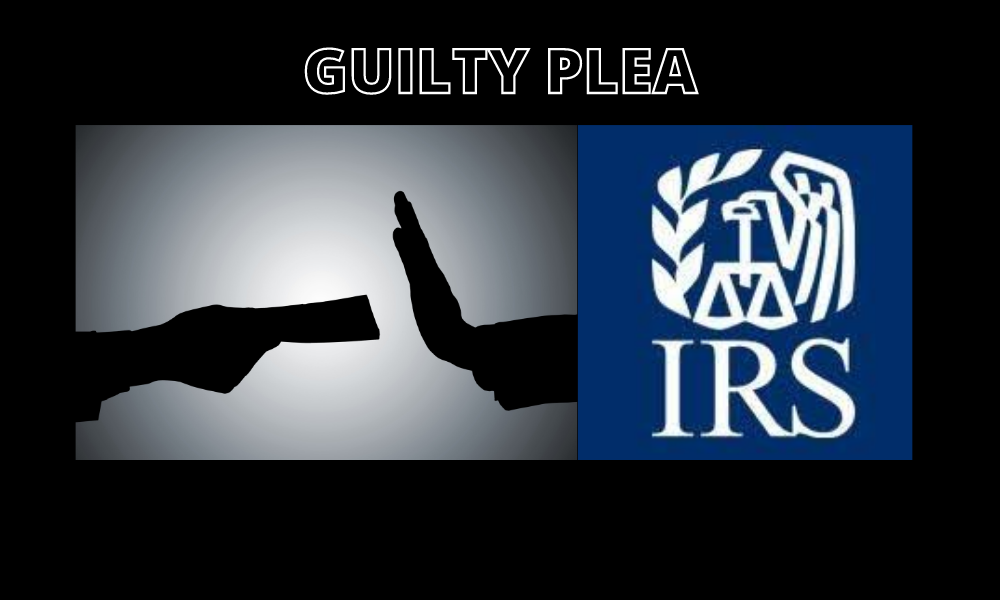 A Georgia business owner has pleaded guilty to attempting to pay over $15,000 in bribe money to an IRS Revenue Agent to reduce his federal taxes.

"Rather than pay his taxes like every other law-abiding American, Dauda Saibu attempted to bribe an IRS Revenue Agent," said U.S. Attorney Byung J. "BJay" Pak.  "Thanks to the prompt reporting of the agent, Saibu was exposed and his scheme ended with him now facing time in prison."
"The act of bribery is an attempt to corrupt the administration of the Internal Revenue laws," said J. Russell George, the Treasury Inspector General for Tax Administration.  "Any such attempt will be aggressively investigated and prosecuted to preserve the integrity of the American tax system."
According to U.S. Attorney Pak, the charges and other information presented in court: As a result of an audit of Saibu's 2014 tax return, the IRS calculated that Saibu owed approximately $187,000 in back taxes.  On October 11, 2019, Saibu met with a Revenue Agent to discuss his 2014 tax return.  At the end of the meeting, Saibu attempted to give the Revenue Agent a cash bribe.
The Revenue Agent properly reported Saibu's bribe offer and subsequently agreed work with federal law enforcement authorities.  On October 22, 2019, Saibu had two meetings with the Revenue Agent to discuss the results of the IRS's audit. During these audio and video recorded meetings, Saibu proposed that if the Revenue Agent reduced his tax liability to 20% of the actual amount owed, Saibu would pay the Revenue Agent a $10,000 cash bribe. To memorialize the deal, Saibu wrote: (a) "$10,000" on a piece of paper and gave it the Revenue Agent; and (b) "20% of total amount I owed $187,000" on another piece of paper.  After a brief negotiation, Saibu offered to pay the Revenue Agent an additional $5,000, for a total of $15,000.
On October 23, 2019, Saibu again met with the Revenue Agent. During the audio and video recorded meeting, Saibu paid the Revenue Agent $10,000 in cash in exchange for the Revenue Agent reducing the amount Saibu owed in back taxes from approximately $187,000 to $47,485.33.  Saibu also confirmed that he would pay the Revenue Agent an additional $5,000 at a later date.
On February 28, 2020, Dauda Saibu, 63 of Atlanta, Georgia, was charged via criminal information with bribing a federal official and pleaded guilty to that charge today.  Sentencing has not yet been scheduled.
This case is being investigated by the U.S. Treasury Inspector General for Tax Administration (TIGTA).
Assistant U.S. Attorneys Jeffrey W. Davis, Public Integrity and Special Matters section chief, and David A. O'Neal are prosecuting the case.