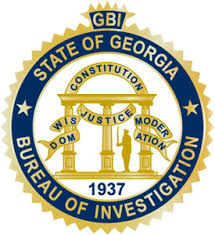 The Georgia Bureau of Investigation Medical Examiner Office has devised a plan to temporarily continue operations at the Central Regional office to allow those counties affected by the suspension to prepare for of its potential closure.
 – All attempts will be made for a forensic pathologist to be available 3 days a week as long as possible, currently this will be in effect through December 2020
a. This will be a combination of part time doctors and full time HQ doctors
 – A monthly calendar with the days covered will be shared with all coroners
 – Homicides and potential homicides:
a. Will be sent to either headquarters in Decatur or Pooler (refer to county distribution list) on days a part time doctor is working (part time doctors will not examine homicide cases)
b. May be examined in the central regional office on the days a full time HQ doctor is working, depending on caseload
– All cases should be reported to the Central Regional Death Investigation Specialists
 – It will be at the discretion of the Medical Examiner Office to determine when the caseload has reached its maximum, thus necessitating cases to be transported to HQ or Pooler for examination
The GBI MEO continues to work diligently to hire more doctors and Death Investigation Specialists to allow the Central Regional Office to continue functioning. In addition, all efforts are being made to eventually extend the receipt/release hours at the HQ location to 24 hours a day.
The above is dependent on the availability of a medical examiner, the needs of the statewide operation, and is subject to change.